Text is too long. Text must be under 19,900 characters in length.
Text is too short. You must provide at least 15 words of content.
Check text
reCheck text
Copy text
Check another text
Check text
reCheck text
Copy text
Check another text
Edubirdie Grammar checker is:
Edubirdie Grammar checker is: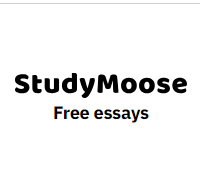 № 1 StudyMoose
Writer:
Over 500 Native Speeking Writers

№ 2 EduBirdie
Writer:
1000+ Native Speeking Writers

№ 3 PapersOwl
Writer:
700-800 Native Speeking Writers

№ 4 GradesFixer
Writer:
Over 500 Native Speeking Writers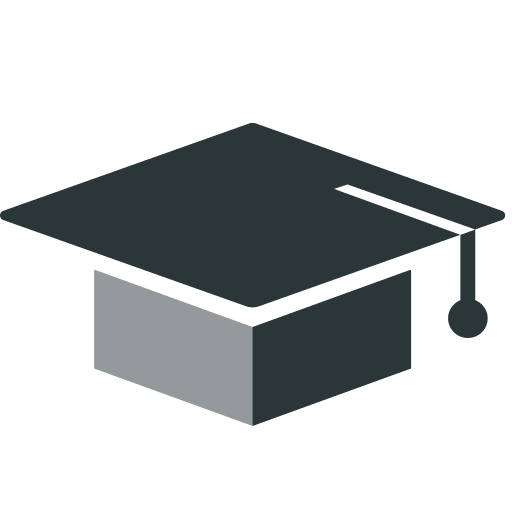 № 5 Graduateway.com
Writer:
500+ Native Speeking Writers
Grammar Checker Free – Make Your Texts Error-Free
Use our AI-powered grammar checker to scan your writing for all the types of mistakes and have all the errors automatically fixed, whether it is a misspelling, punctuation, tense, or sentence structure error.
Eliminate grammar and punctuation errors;
Fix word choice and pick proper terminology;
Ensure your copy is free from common and not-so-common errors;
Perfect your writing tone and communicate crisply;
Unleash your creativity and upgrade your style;
Boost your writing quality and focus on the content core.
It is easy to write in flawless English if there is a free grammar checker having got your back. You can focus on important things without being worried about typos, silly punctuation errors, and misspelled words. Keep your radar on the things that really make sense in your writing. Our grammar checker online will take care of the rest.
Best Grammar Checker You Can Trust at 100%
No matter if you are writing an academic essay, cover letter, or business email, it is very important that you state on paper well and there are no mistakes in the texts you write. Otherwise, you will get a poor grade, look unprofessional, and do not land a job offer. This shouldn't be the case of yours just because you have missed a comma or misspelled a couple of words.
This will never happen to you if you do the grammar check with our AI-powered software solution. The tool is enhanced with a huge database of words, synonyms, grammatical rules, and other linguistic varieties that will make your writing just brilliant.
What can our free online grammar checker do for you?
Fix grammar – the tool is powered by advanced machine-learning technology and performs a deep grammar check. It covers everything from homophones, repeated words, and capitalization to sentence agreement, adverb-verb agreement, and article usage;
Improve readability – our grammar checker free online comprehensively analyzes the text, checks how easy it is to read, and suggests ways to reduce the complexity of your writing. Run-on sentences, unclear pronouns, sentence length normalization – this is what our tool is capable of doing;
Enhance writing – have wordy phrases, cliches, and hedging expressions removed from your writing. Our app performs not just a basic free grammar check but also dives deep into the core of your writing and identifies all the weak text fragments.
As a result of the English grammar check, you get not only error-free text but the best version of your unique writing.
Why Use Our Advanced Online Grammar Checker?
Nobody is perfect; almost everyone is prone to silly grammatical mistakes unless you have a professional proofreader checking every piece you write. If it is not the case of yours, then it would be feasible to use dedicated software to check grammar for you.
We know that there are many solutions that can do the grammar check online, but our program stands out from the crowd and offers something more than just the grammar check. So here is how you can benefit by employing our amazing tool:
Get advanced correction – our tool has an extensive dictionary and library of English rules integrated into it. So it enables you to correct the most clumsy mistakes with a high degree of accuracy. Once the text check is done, you will get a detailed report with the list of text improvement suggestions that you can either apply or reject;
Improve your writing skills – if you do the grammar and punctuation check on our site regularly, you will get detailed explanations for the mistakes you typically make and avoid them in the future. It is the best approach to improving your tone of voice and writing skills;
Save time – do not waste your time manually going through every text you write; it is tiresome and time-consuming, especially when it comes to lengthy reports and detailed assignments. Use an advanced program to do the spelling and grammar check for you. Fix all the mistakes that slipped into your text fast and spend your editing time on perfecting the content core;
Use your budget smartly – our service is available for free, so you won't need to pay a dime in order to have your content checked. What is more, there are no restrictions on the number of free checks that you can do. So you can check grammar for free as many times as you need;
Get instant results – thanks to the state-of-the-art technology implemented in the solution, our tool scans texts in seconds regardless of the text word count, theme, and complexity. No matter if you are going to check a report on Economics, a college essay, or a cover letter, you can count on the same level of accuracy and speed;
Stay anonymous – every time you do the spell and grammar check on our site, you can be 100% sure that the text you submit is not added to our database and is not shared with third parties. Our customers stay anonymous and their actions are not kept in system logs.
We strive for the max flexibility. That's why we offer a solution that doesn't require download or installation. You can use the app right in the browser on any device.
Free Grammar and Punctuation Checker and Corrector
We all write something. Students write essays and academic works; copywriters produce digital copy; marketers work on email texts; office workers write emails and prepare presentations. And all of them need a one-go solution that will make their work better and more simplified. And this is where we can step in with powerful software for the online grammar check.
Yes, our app doesn't have a single group of its target users since it is designed to help all:
Students – to submit error-free academic assignments, get high grades, and improve their academic performance;
Teachers – to optimize the work when checking students' assignments easily and fast;
Authors – to sharpen their writing, find a proper tone of voice, and boost writing quality;
Copywriters – to produce digital content that the audience will be engaged with and search engines will rank high;
Office workers – to ensure professional business correspondence at a high level;
Learners and curious people – to dive deep into the English grammar, know everything about its rules and nuances.
So if you were wondering who could check my grammar and where I could find professional assistance, this shouldn't be the case anymore. With our great tool, you can do scrupulous grammar and spell check without the need to hire a professional proofreader and pay for the proofreading services.
How Can You Get Started?
You will be surprised to see how fast and efficient it is to do the grammar check free with our tool. There are some easy steps that you need to take in order to have the text checked:
Step 1 – just copy-paste the text entry that you want to check or upload the document right to the service;
Step 2 – hit the "Check" button and wait for a couple of seconds for the tool to process the text;
Step 3 – once the grammar check free online is done, you get a detailed report with improvement suggestions. All you will need to do is to either apply or dismiss the suggested changes.
The best thing about this approach is that when you check grammar online, you can be sure that no mistake or inaccuracy is missed out, which often happens with manual checks. That is just not possible with a machine-only check, which compares how all words are written in different dictionaries and red flags any types of errors. You can still review all the detected mistakes and then decide what is valid for you and what doesn't make any sense.
Get Your Personal Online Proofreader
It is easy to do the correct grammar check if you have an extra "eye" to back you up. Our AI-powered tool will take care of your writing accuracy and catch all grammar mistakes and redundancies in your writing.
Free Grammar Checker to Help You Write Better