Bid4Papers.com 2022 Review

"Bid4Papers.com" is a mid-level service
Bid4Papers.com 2022 Review: Is It Legit or a Fraud?
Let's face it – we've all had a lack of time, energy, and motivation to complete our assigned papers at some point in college. Nowadays, busy students are lucky to have a wide choice of essay writing services that claim to help them meet deadlines and achieve the desired grade.
Not all services live up to their promises, which is why students need to choose carefully.
One of the most popular essay writing companies is Bid4Papers.com. Founded in 2013, this platform claims to offer high-quality academic writing assistance for students all around the world. In this honest review, we will give you all the information you need before turning to this website for help.
Is Bid4Papers worth it? What types of service does it offer? How much does it cost? Let's find out.

Overview

Bid4Papers.com is an easy-to-use platform that claims to provide high-quality papers in a pleasant, cooperative atmosphere between the writers and their customers. Through this website, students can get in touch with the most acclaimed academic writers from all over the world.
The procedure consists of 4 simple steps:
The student submits their order;
Writers offer their prices;
The student chooses the best writer;
The chosen writer delivers the paper.
Bid4Papers.com employs 4 main departments at your service:
Writers department – writers with academic backgrounds (Bachelor and PhD. degrees) that have their skills regularly checked;
Quality control department – proofreaders and editors that check the grammar, style, and alignment with your instructions;
IT department – tech experts that enable secure access to the platform, complete confidentiality, and a licensed plagiarism-checking tool;
Customer support – friendly and helpful support team offers you 24/7 assistance with tech or payment issues.
Pricing System
As the name of the platform implies, bidding is the main pillar of Bid4Papers' structure. When a student makes their order, it gets in the writers' Task Pool. They evaluate the assignment and offer their bids accordingly.
| Topic | Any topic (writer's choice) | Theory of Value (Axiology) |
| --- | --- | --- |
| Cost | $40 | $350 |
| Paper type | Persuasive essay | Research paper |
| Field | Literature | Philosophy |
| Pages | 3 | 10 |
| Deadline | 7 days | 72 hours |
The examples in the table can show you the aspects that determine the prices:
Type of assignment
Number of pages
Discipline the topic belongs to and its complexity
Deadline
Writers will take all these components into consideration to calculate their offered price. Your role as a customer is to choose the most affordable price.
At Bid4Papers, you can always count on available writers that will offer different rates for your order. Once you pick a writer with solid qualifications, you can bargain with them for a lower price.
While Bid4Papers values writers' skills, time, and efforts, the company also claims to be aware of the financial state of most students. The platform prides itself on providing a balance between quality essay writing assistance and affordable conditions for users.
Bid4Papers relies on the free-market concept and leaves the whole ordeal to the writers and customers themselves, believing that this allows a balance between fair wages for their writers and reasonable costs for users. Therefore, the platform doesn't offer any discounts for their customers, which is probably a bummer for many students.
Types of Services
Now that we've acknowledged the structure and procedure of accessing writing assistance, let's go through the specific types of services this page offers.
Buy Essay
Professional academic writers with regularly checked skills offer a plethora of written services. Whether you have to write a narrative, persuasive, descriptive, or expository essay – Bid4Papers is here to offer you a solution for your approaching deadline.
Essay Maker
With Bid4Papers' Essay Maker service, all you need to do is provide the guidelines you were given in class and your deadline. Everything else will be taken care of by former professors, experienced native-speaking freelance writers, and even some of your fellow students who want to monetize their exceptional talent in essay writing.
Essay Editing
No matter what field your essay belongs to, proper English is a crucial factor that gives it a professional look. If you have your first draft ready, but lack confidence in all the technicalities of it – this is a solid option for you.
Professionals on Bid4Papers.com are there to perfect the spelling and grammar in your essay to a native level while preserving your writing style and content points.
Research Paper Writing Service
Research papers require time and effort that students are often unable to dedicate. This platform claims to have the best-experienced writers that will do the hours of research and writing for you.
All you need to do is provide the necessary instruction, sit back and relax.
Term Paper Writing Service
Students get term paper assignments all the time, and they have a huge impact on final grades. University professors demand a high writing style, proper formatting, and quality research that includes contemporary scientific references.
Writers at Bid4Papers will take care of all this and more to make sure you get the grade you aim for.
Buy Dissertations
Finally, dissertation writers on the platform are here to enhance your academic excellence with a wide range of topics and research methods.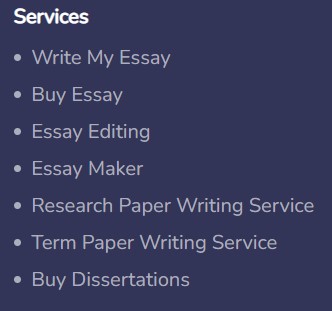 Payment Options
You can stack money on your Bid4Papers account and use it to pay for writing services.
The platform's tech experts regularly check and upgrade its safety according to the latest technology standards. Therefore, payment is 100% secure.
Specific conditions make you eligible for a refund – we will elaborate on them in the next section. In case you request a chargeback from your account, the particular sum will be withdrawn from your balance. If the chargeback is bigger than the money on your balance, the system will automatically cancel all your pending orders.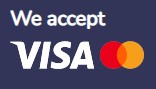 Refund Guarantees
When things don't go as planned, every reliable company offers a refund to its customers. Let's go through the cases in which Bid4Papers provides a refund guarantee.
No Writer Assigned
In case you don't get in touch with a writer that bids for your order, Bid4Papers can refund the whole amount of funds to your balance account.
In order to claim this kind of refund, you should go to the Balance tab on your account and press "Request a refund of your balance".
Canceled Order
The platform receives payment the moment you get assigned a writer. If the writer cancels your order, you can get a refund of 20% to 100% depending on the stage of work the writer has completed.
Missed Deadline
Cases of delayed essay delivery are addressed and discussed individually with the customer. The company decides on an appropriate partial refund that makes up for the missed deadline.
Of course, the student is entitled to a refund only if the delay was the writer's fault – not if they failed to provide the necessary information.
Unsatisfactory Results
Bid4Papers will always show parts of your requested product for you to approve. If the piece doesn't align with your requirements, you can decline it and get a refund.
Obviously, the company doesn't accept any quality claims after your approval.
Once your refund claim is accepted, the waiting time varies from 4-6 business days. Bear in mind that the company doesn't take responsibility for any additional delays due to bank service issues.
Is Bid4Papers.com Legit?
Although some online reviewers have complained of high prices, unsatisfactory quality, and missed deadlines – Bid4Papers definitely doesn't contradict the law, and its services aren't a scam.
The platform doesn't ask you to offer payment in advance – you only pay the writers after they have completed your assignment and you have approved its quality.
The refund guarantee in case of canceled orders, missed deadlines, and low-quality writing proves that the company stands behind its services.
In addition to that, Bid4Papers' website is SSL-encrypted and McAfee-certified, which means you don't have to worry about any possible cyber security issues.
As per the yes' and nos, here's what we consider a pro and a con when it comes to Bid4Papers.com.
Pros
In general, Bid4Papers offers effective and timely delivery of clients' assignments;
The company employs professional writers with solid educational backgrounds and knowledge in a wide range of academic fields;
The platform is designed in a user-friendly manner and uses safe software certified by McAfee.
Cons
The absence of live chat is quite a setback for a modern website and it makes customer support much less accessible;
Bid4Papers doesn't offer any discounts;
The platform offers few payment options – you can only use PayPal and VISA debit or credit cards.
The Final Verdict
Bidding is a common concept among essay writing services, and Bid4Papers holds a reputation as one of the most popular options utilizing a bidding system. Although it comes with a few disadvantages, such as the lack of discounts and a live chat, many students testify for the professional expertise of the writers.
On the website, you can find the rating of all writers, which is another proof of the company's transparency.
The best feature that makes Bid4Papers a worthwhile option is the precision of the writers in following customers' guidelines. All you have to do is send them all the requirements for your paper and wait for a solid piece of written material that will help you get the desired grade.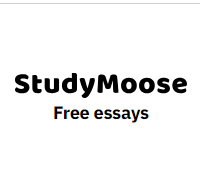 № 1 StudyMoose
Writer:
Over 500 Native Speeking Writers

№ 2 EduBirdie
Writer:
1000+ Native Speeking Writers

№ 3 PapersOwl
Writer:
700-800 Native Speeking Writers

№ 4 GradesFixer
Writer:
Over 500 Native Speeking Writers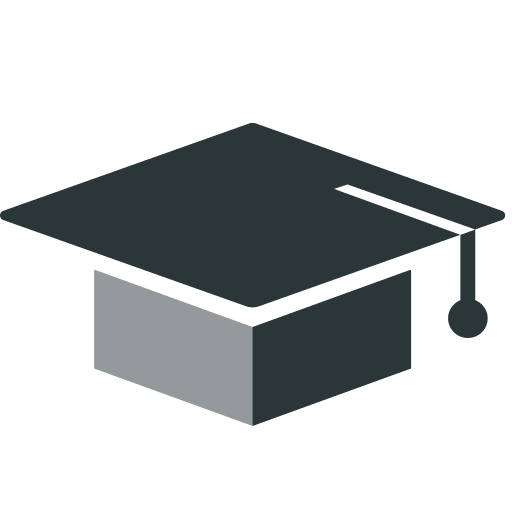 № 5 Graduateway.com
Writer:
500+ Native Speeking Writers