EssayWriting Review – Should You Trust or Avoid Them?

we do not recommend "Essaywriting"
EssayWriting is another in the line of writing services that you can try. That might be the best description of this platform since nothing makes it special compared to other similar websites.
According to our review team, www.essaywriting.org was first established in 2003. However, they don't mention anything about their beginnings on the website. Instead, the About Us section contains generic content on providing quality essay writing services.
We also failed to find who's the company behind EssayWriting. The domain was registered in the United States, but that's pretty much everything we know. That is why our review team decided to perform a detailed platform review and learn more about the service.
Our experts noticed that the site is simple, but modern is attractive. The layout is clean, and even users who are not comfortable using the internet will easily find their way around. Here are the other details discovered while analyzing the platform!
Pricing System
We'll start our EssayWriting review with the website's pricing system. We'll tell you that you can receive your essay for as low as $10. However, you will need to allow the writers two weeks to complete the work. It's worth noting that's the price for undergraduate essays and assignments for other education levels might cost more.
Here is a detailed overview of the EssayWriting prices for writing from scratch:
As you can see, the price per page is $31 if you need the essay within three hours. That is why you should try to contact EssayWriting as soon as possible and leave them more time to complete the work.
If you have a large order, you can expect a discount. According to details on www.essaywriting.org, all orders over $500 receive a 5% discount and those over $1,000 a 10% discount. That's convenient because not many platforms are ready to offer better prices for large quantities of work.
EssayWriting allows you to pay in five different currencies. That includes USD, EUR, CAD, GBP, and AUD. The prices are largely the same despite the currency you use. It's nice that the platform remembers offering multiple currencies that can attract users from various parts of the world.
As for other services, proofreading and editing cost $6 per page with a two-week deadline. The EssayWriting website also provides designing multiple-choice questions for $1-$2 per page, and problem-solving tasks cost $15-$30 per page.



Types of Services

EssayWriting covers all major service types students and other clients might require.
Those include:
Writing original papers from scratch
Proofreading and editing
Problem-solving tasks
Multiple-choice questions
You can learn more about the services by browsing www.essaywriting.org. Now, if you want to place an order, there is an Order Now" button in the top-right section of every page.
Once you do that, you will see the following form:
It's commendable that writers at EssayWriting cover everything from high school to Ph.D. levels. According to the information provided, the authors have at least a Bachelor's degree, and they cover various fields.
Make sure to carefully choose the assignment type. You can pick from the standard essays to individual writing and even homework help. The more suitable choice you make, the better are the odds of getting the most suitable writer for that topic.
You can pick from three different writer categories at EssayWriting:
Basic – it doesn't require an extra cost.
Advanced – these writers have mostly positive ratings.
Top writer – this category gathers the best writers at the platform.
It's even possible to ask for a particular EssayWriting author, but you have to pay extra. Here is the list of other services that involve paying additional fees:
Receiving text messages about order progress
Sources used
Table of contents
VIP customer service
Abstract pages
Additional proofreading
It's worth noting that these extra services can cost anywhere from $3 to $15. That increases the overall price, but at least EssayWriting allows you to adjust the service to your preferences.
The critical thing, however, is the writing quality. If you browse www.essaywriting.org, you get guarantees that the papers provided will be flawless. However, that's not exactly close to the truth. The writing quality is mediocre, and you can increase it only by choosing premium writers. However, that increases the price and ends up costing way more than similar services.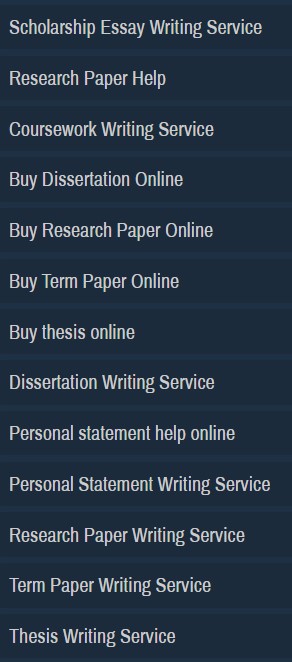 Payment Options
A quick look at EssayWriting allows you to confirm they accept the common payment methods. If you want to pay with a debit or credit card, you can use Discover, Visa, MasterCard, and American Express.
The entire process is safe and powered by TrustArc. You can rest assured your sensitive financial information and funds will remain protected when doing business over this website.
It should be simple to use the payment system on EssayWriting. After entering the required details and confirming the transaction, it only takes seconds for the funds to be processed. You need to pay for all essays on this platform upfront.
Don't waste your time and watch our all reviews.
Guarantees
All the standard guarantees are there, which means you can expect unique papers from EssayWriting. That means all assignments will be done from scratch rather than recycling or rewriting other papers.
The platform also mentions that it can deliver help quickly to students facing tight deadlines. That means they need as little as three hours to prepare a draft version of your essays. The reviews posted on the website promise high-quality writers, but authors don't always deliver exceptional work. There is plenty of room for improvement, which is why you should be careful when using this platform.
Two Weeks for Revisions
EssayWriting won't limit the number of revisions you can request. They will give you two weeks to ask for any adjustment and ensure the paper meets your expectations. If the writer failed to meet the instructions, they are obliged to fix it for free. However, the problem is that it could extend the deadline, so you could be late with submitting the paper.
Free Pages
It's not unusual for writing services to include free pages in student papers. As for EssayWriting, they are willing to offer title and bibliography free of charge. That means they won't charge a single cent for these pages. The same applies to formatting since all your citation requirements will be followed for free, such as APA or MLA.
Although this is a nice touch, EssayWriting already charges for various additional services. That means you won't save much with these free pages provided.
Is the Site Legit?
The registration of the website was made by a domain company from the USA. All the business done over https://essaywriting.org seems legit, although there is room to question the writing quality.
It's far more important that the website uses premium protection mechanisms to protect your personal and financial information. That means you can count on them to maintain confidentiality. Once they send you the paper, you become its owner and choose what to do with it.
Pros
Discounts on large orders – if your total order value is over $500, except discount of 5-10%.
Five currencies supported – you can choose the desired currency to finalize your order.
Multiple education levels covered – whether you need help with high school homework or assistance for your thesis, this platform provides it.
A wide range of services – apart from writing essays, you can count on authors for problem-solving tasks and proofreading.
Cons
Many additional services are charged separately – you need to pay to see the sources used and receive a table of contents, increasing the price significantly.
Two weeks for revisions – the limited timeframe for revisions allows writers to use tricks until that deadline expires and not handle the required edits, which is why you should be careful.
To Sum Up
It's hard to give more than an average score to EssayWriting. The website seems pleasant to browse, and their offered services cover all areas clients might need. However, there is plenty of room to work on the quality of services. Additionally, the default price for the work might be low, but the odds are you will need at least a single extra service, which increases the price. Ultimately, you can try this platform if you want, but there are alternatives with better scores and service quality.
Read also a review about one of the best services Edubirdie Review. There are also mid-level services Myessaywriter.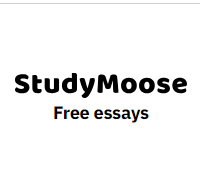 № 1 StudyMoose
Writer:
Over 500 Native Speeking Writers

№ 2 EduBirdie
Writer:
1000+ Native Speeking Writers

№ 3 PapersOwl
Writer:
700-800 Native Speeking Writers

№ 4 GradesFixer
Writer:
Over 500 Native Speeking Writers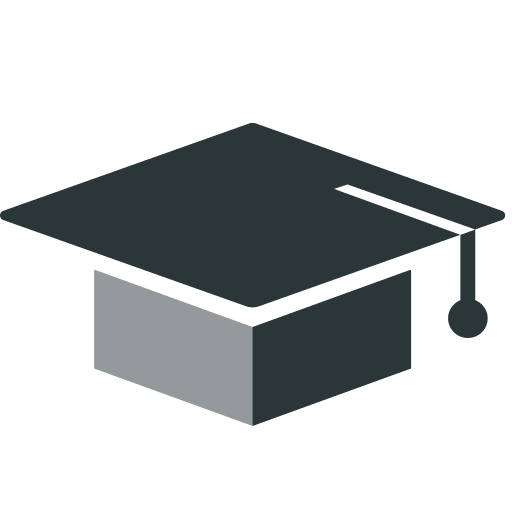 № 5 Graduateway.com
Writer:
500+ Native Speeking Writers