A Concise Paperfellows Review

we do not recommend "Paperfellows"
From the moment you load the Paperfellows website, you'll know you're on a skillfully run essay writing website. That's thanks to the several detailed sections displayed that help you get a clear picture of what the platform has to offer. However, even with these sections spread out across the homepage, https://paperfellows.com still manages to achieve a professional look that's not cluttered.
We weren't able to get information on when Paperfellows started offering their essay writing services. However, the site indicates that it's been operational for years. Its operations are overseen by R.P WritingSmart Technologies Limited which is based in Nicosia, Cyprus.
The platform has a user-friendly design with a collapsible menu to keep the layout clean. That makes it easy for even new users to navigate to different areas as necessary. This essay writing site's contact information features at the top of the page. Links to the terms associated with the vast variety of papers you can have written can be found at the bottom of the page.
The Pricing System
From the Paperfellows main menu, you'll find a Prices link. This will redirect you to a page indicating the fees you can expect to pay for different services offered here. This is information you can also get on the homepage without having to look too far. However, using the Prices page is better because it displays all the price range options for a single type of service.
Since https://paperfellows.com offers a variety of paper writing services, the Prices page comes with a filter. There, you can specify the different criteria for the service you need to receive an accurate quote. Paperfellows uses the following criteria to determine the cost of the service you need:
The academic level of writing
The number of pages you need
The paper's due date
Depending on the service you require, we were able to determine that the minimum amount you can pay here is $4.55 for a single page of work. Besides that, you can also get your paper writing services handled within at least 6 hours of making your order.
Note that the sooner you need your document, the more you'll need to pay to get assigned a leading writer on the site. The most it could take your assignment to get handled, regardless of the complexity of the document, is 14 days.
In case you're not sure how to proceed, you can click on the Get A Free Quote button. That will enable you to reach out to the Paperfellows team regarding the work you need to get done so they can compile a quote for you. You can also choose the currency of your order from the five available options.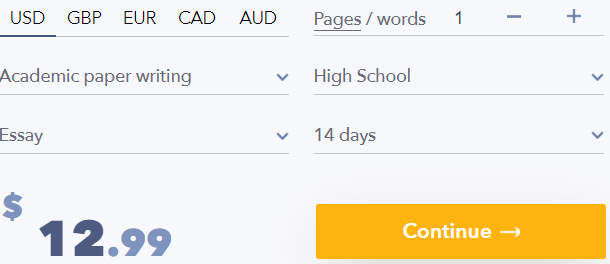 Types of Services You'll Find

The various academic writing services you can expect from Paperfellows range from high school to doctorate level documents. You can get a range of papers written whether they're essays, term papers, book reviews, project writing, and coursework, among others. In case you need assistance with statistics, math, economics, and physics problems, there's a team for those as well.
Other services you can get here include copywriting, editing, rewriting, and proofreading services. This site also has writers that can do resume writing as well as work on admission service papers and multiple-choice questions. On the order form, you can choose the paper format and leave additional comments to give your writer more details about your expectations.
Writer Selection
Paperfellows has a pool of hundreds of verified writers. Each of them is ranked based on a five-star rating system. According to the site, all writers on the platform are native English speakers. Besides that, this essay writing site prides itself on having writers with college degrees, as well as both work and writing experience in their various fields.
To get the list of available writers here, click the Our Writers link in the main menu. You'll open a page listing the available fields you can get writers for as well as a list of qualified writers for the job. Unfortunately, the writers aren't arranged in any order, so it can take you a while to land on someone. However, you get to see their rating level as well as the number of orders they've completed to guide your choice.
If you'd like the platform to select a writer for you, that's possible. However, you'll need to pay slightly more for that.
Once you've placed your order, the level of service you receive will depend entirely on luck. That's because although the platform has a vigorous testing process to get their writers, sometimes your chosen writer may not be ideal to handle your assignment as expected.
Available Payment Options
You can complete creating your order here as a new user, but it can only go through to a writer if you have a user account athttps://paperfellows.com. The account enables you to get things like feedback from the writer, in addition to the completed documents and payment invoices.
Paperfellows accepts renowned payment methods such as credit/debit cards and wire transfers. These are from payment providers such as AmEx, Visa, Discover, and Mastercard. Through these methods, you can instantly make payments to Paperfellows so that your order starts getting worked on as soon as possible.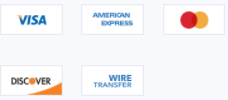 Service Guarantees
This site gives orders the seriousness they deserve by having several guarantees in place. For starters, once you place your order, through your account page, you can directly communicate with your assigned writer. That proves crucial whenever they'd like to clarify some details on the order, or whenever you'd like to add or edit instructions to ensure the job gets done right.
Besides that, Paperfellows has a Quality Assurance department that goes through every completed paper before submitting it to the client. The QA team counter-checks the completed work against any provided instructions to ensure you get what you requested. After receiving the paper, you can request changes. You won't pay extra as long as they're within the scope of the order you made.
After placing your order at Paperfellows, the platform will match the writer's qualifications to yours. This is only if you paid to have the platform select a writer. That way, you know the person you're working with is well-versed in the field you require assistance with. Unfortunately, if you chose to select your writer, this is a guarantee that you will not be assured of.
Yet another guarantee you'll come across at Paperfellows is your privacy. All data within the site is encrypted. As such, writers assigned to you will not access your details. What identifies users on the platform is a user ID. This applies to the writer and client.
Additionally, the platform uses SSL encryption and firewalls to keep its databases safe. Therefore, apart from personal details, your transactions are handled and recorded in a securely.
Is This Site Legit?
Based on the criteria we checked, we can say that this Paperfellows Review shows the platform is legitimate. You get assigned degree-level writers only to ensure a successful order completion. You also get free rewrites in case you need revisions. As such, Paperfellows expects only the best from its writers.
The payment options available are also well-known, ensuring your transactions at https://paperfellows.com are safe and secure. In addition to that, the privacy feature means you don't have to worry about information such as your name, email and phone number falling into the hands of unauthorized persons.
Pros
Fast payments – The available methods make payments fast and easy
Select your writer – you can choose who writes for you
Privacy – your details aren't shared with the writers
Free rewrites – you don't have to pay to have the delivered papers edited
Direct chats – you can communicate with the writer instead of going through the support team
Cons
Advance payments – you have to pay before you receive the completed papers
No writers filter – the writers' list isn't arranged so you have to go through most of the list before you find the one you want
To Sum Up
Although Paperfellows claims to be one of the best paper writing service providers online, they still lack in certain areas. For instance, all payments are upfront. That means you may have an issue if your papers still have issues even after rewrites.
However, the fact that https://paperfellows.com vet their writers and are also willing to match your assignment to the most qualified writer helps to guarantee the quality you receive.
Paperfellows also uses payment options that are easy to work with, so even new users on the site would find it easy to make their orders. The list of services is also expansive, with fair prices depending on how much time you have.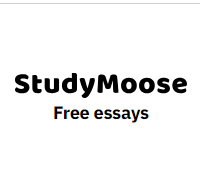 № 1 StudyMoose
Writer:
Over 500 Native Speeking Writers

№ 2 EduBirdie
Writer:
1000+ Native Speeking Writers

№ 3 PapersOwl
Writer:
700-800 Native Speeking Writers

№ 4 GradesFixer
Writer:
Over 500 Native Speeking Writers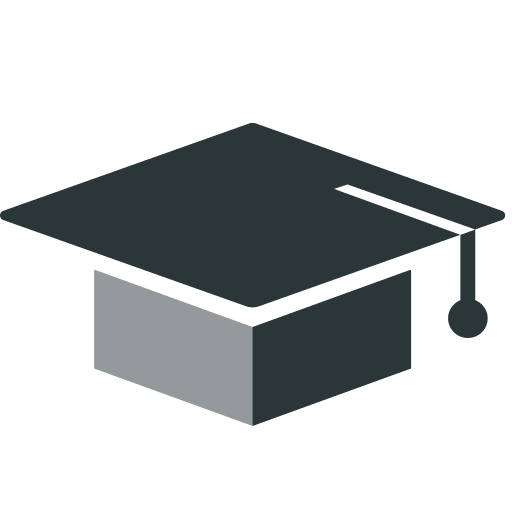 № 5 Graduateway.com
Writer:
500+ Native Speeking Writers