Myperfectwords.com Overview

"Myperfectwords.com" is a mid-level service
Myperfectwords.com Review
When searching online for an essay writing service, you want to know that you're putting your faith (and money) into a trustworthy service. After all, if you're using a writing service, you want one that is going to meet both your essay requirements and your deadline. If you are considering using MyPerfectWords, we've compiled all of the information you need in our https://www.myperfectwords.com review so you can choose a service that you know everything about.

Myperfectwords.com review - Site Overview

When you load up the myperfectwords.com website, your eyes are immediately drawn to the bright red footer at the bottom. At the time of writing, this showed a countdown of just over 20 hours during which time you could receive 50% off all orders.
There is also a pop-up box in the bottom left corner telling you who has recently signed up and placed an order. This has a blue tick that states "verified by Mytruetraffic.com".
The main part of the website has a picture of a student working on an essay. There is some brief information about the site's guarantees and a blue "write my essay" button.
At the top there is a header sharing information about writers, 'why us', pricing, samples, reviews, blog, and FAQs.
Pricing System
Unlike some other essay writing sites, Myperfectwords.com presents its prices clearly on the 'pricing' section of the website. They also make a point of saying you get what you pay for to explain their prices. In other words, there might be cheaper options elsewhere, but they won't be very good quality.
MyPerfectWords.com states that their prices are influenced by three factors. These include:
The deadline (which they guarantee to meet or beat)
The number of pages required
The academic level needed (e.g., high school to PHD level)
The cheapest prices are for deadlines of eight or more days. You can expect to pay the following per page (around 300 words):
High School – $15 per page
College/University – $18 per page
Masters or MBA – $20 per page
PhD – $30 per page
The quickest deadline offered is twelve hours. You can expect to pay the following:
High school – $36.25 per page
College/University – $37.50 per page
Masters or MBA – $42.75 per page
PhD – $50 per page.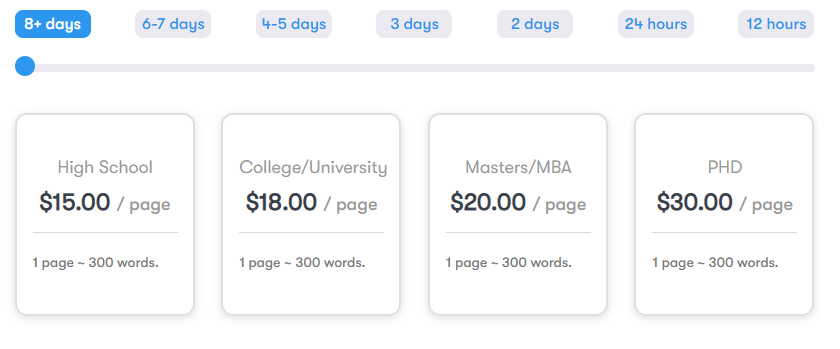 Types of Services
MyPerfectWords offers a wide range of services for all budgets. You can choose editing, revising, and writing services. These include:
Admission essays
Analytical essays
Annotated bibliographies
Application letters
Argumentative essays
Biographies
Book reports
Business plans
Case studies
Contrast essays
Cover letters
Coursework
Creative writing
Critical analyses
Critical thinking
Dissertations
eBooks
Essays
Exposition writing
Lab reports
Literature reviews
Movie reviews
News releases
Personal statements
PowerPoint presentations
Reflection papers
Reflective essays
Research papers/research proposals
Speeches
Thesis/Thesis proposals
And more
To order a service, you need to put in your email address, your telephone number, the document type, your deadline, and how many pages you require (with each page being roughly 300 words).
When sending in the details of your order, you can also request different formats including MLA, APA, CMS and more. You can also request additional formatting like how the pages are numbered, the header and footer content, and unique margin sizes, for example.
You are required to prepay half of the cost of your essay upfront, and the remaining amount will be paid on receipt of the finished document.
Payment Options
There are lots of different secure payment options at MyPerfectWords. You can pay using any major credit or debit card (Discover, Visa, MasterCard, and American Express) as well as PayPal. MyPerfectWords.com only accepts secure payment options.
As stated above, you need to pay a 50% deposit before the work is started. The remaining balance isn't due until you have received a notification that the project has been completed and is ready for you to download from the dashboard.

Guarantees
Myperfectwords.com has many guarantees. These include:
Refund policy
Myperfectwords displays its refund policy in detail on the site.
The money-back policy means that customers can request a refund if there is a late delivery (this will be a partial refund) or if there are quality issues. If the company can't deliver the work for whatever reason, a full refund is guaranteed within thirty days.
100% plagiarism-free work
Myperfectwords screens all produced work for plagiarism and makes sure that everything is 100% unique and original. The never replicate, transcribe, edit, or copy another other work from any source.
100% confidentiality
All information stored about the customer is only used for its intended purposes and isn't shared with any third party. When the project has been completed, a link will be available in the customer personal dashboard. The file should be downloaded immediately and saved because after you have downloaded the file it will be deleted from the Myperfectwords.com server twenty-four hours later.
Myperfectwords doesn't store, archive, or resell any papers. Also, as soon as the project is paid for, the customer becomes the author, and the full copyright is assigned to them. All files, including specifications provided for the project, are then deleted.
Free guarantees
Myperfectwords also provides the following included in all of its services: free proofreading, free unlimited revisions, free formatting, free title page, and a free bibliography.
Deadline driven
The company takes deadlines very seriously and they guarantee that the work will be delivered on time before or on the deadline. For projects with shorter deadlines (e.g., less than forty-eight hours), there could be a surcharge.
After accepting your assignment details, Myperfectwords.com assigns an expert writer to begin researching and writing the project. Customers can request updates from their account dashboard on the progress of the project.
Qualified writers
Myperfectwords.com only uses writers who are native speakers. They will also have the appropriate qualifications and level expected for your job. You can also contact your writer directly through the platform.
Is Myperfectwords.com Legit?
There are no reasons to suggest that myperfectwords.com is not a legit service. The only discrepancies we found when researching this website was that they mentioned their writers are US qualified in one section but then said they had writers from English-speaking countries around the world.
What's more, at the very bottom right of the page was a link saying, "essay writer", which takes you to another page that looks the same but has a different name and URL and is directed at college students only. This is not to say that the service isn't legit, it is probably just marketing different people and groups.
Unlike many essay writing websites, Myperfectwords.com hands over the full copyright to its customers and deletes all links to them off their servers after 24 hours of the paper being downloaded.
Pros
The customer retains the authorship and copyright after downloading their paper.
Payment is not all upfront – there is a 50% deposit with the remaining balance due after the work has been completed.
The site guarantees 100% originality of the work and uses plagiarism checkers.
The pages are 300 words (which is 25 words more than many other essay writing services).
You can communicate directly with the writer.
All writers are native speakers with appropriate qualifications at the level they are writing at.
Cons
They are not the cheapest essay writing service around.
There are some scathing reviews on Sitejabber, including 49 one-star reviews. There are many five-star reviews but a lot of the one-star reviews claim these are fake.
Customers can't contribute to the testimonials on the website.
The policies are not very well written and seem to be written by a non-native speaker on occasion.
To Sum Up
The Myperfectwords website seems like a great website. It's easy to use and has clear policies and information is well laid out. There are some great reviews on Sitejabber too. However, it is important to take into account the negative reviews who claim that the site writers publish fake five-star reviews. The site also has its own testimonials but there is no where for customers to contribute to these, so it is impossible to trust these fully. In summary, Myperfectwords.com claims to be better than similar sites and some reviews certainly pertain to that. However, it is worth noting the negative reviews before making your final decision.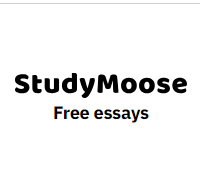 № 1 StudyMoose
Writer:
Over 500 Native Speeking Writers

№ 2 EduBirdie
Writer:
1000+ Native Speeking Writers

№ 3 PapersOwl
Writer:
700-800 Native Speeking Writers

№ 4 GradesFixer
Writer:
Over 500 Native Speeking Writers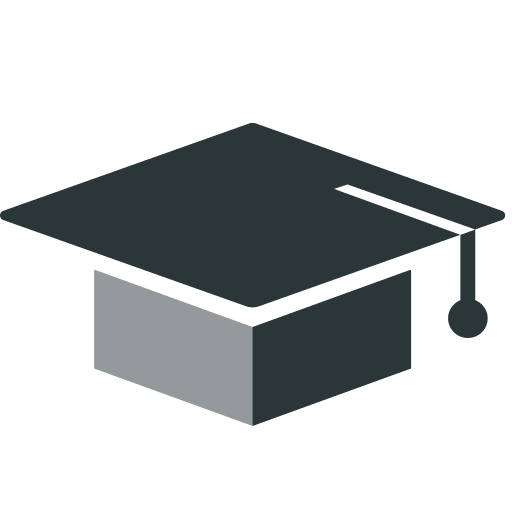 № 5 Graduateway.com
Writer:
500+ Native Speeking Writers