OxbridgeEssays.com Review

We Highly Recommend "OxbridgeEssays.com" to Our Readers
Oxbridgeessays.com Review
By its name alone, Oxbridge Essays is marketed at students who are wanting prestigious and high-level essay writing services. If you're considering using oxbridgeessays.com, we've spent hours researching everything you might want to know and have compiled it into this https://www.oxbridgeessays.com review. Read on for more information.

Oxbridgeessays.com review - Site Overview

When accessing the site, you're presented with a light, bright, and clear website that is free from clutter. The contemporary design is well-presented and pitched at the right level for its clientele. Unlike many sites offering essay writing services, there are no scrolling headers or footers and no bright, garish colors. There is a chat bot that appears once you've been on the site a while, but this is small and discrete and doesn't cover any other information on the screen.
The visitor's eye is drawn first to the caption advertising "dedicated, one-to-one support from expert academic mentors." Underneath, there is a button saying, "start your essay now."
This site presents its services differently to others; it is more discrete and doesn't outwardly state to write essays for you, only to support you to write your essays.
At the top of the page there is a header which contains the following: order, services, how it works, FAQ, blog, and search option.
Pricing System
Before you can see any prices, you need to go to the order page. This asks you to select options and shows your progress in the form of a percentage at the top of the screen.
Firstly, you need to select the service required among writing services, tutoring services, editing services, and marking services. Next, the level (undergraduate, master's, LLB, LLM, or PhD). You then need to search for your subject listed, choose the grade required, and select your deadline for delivery.
All prices are based in GBP as this is a site aimed at UK users. The grading also uses the UK system.
We tried out a number of options and were quoted the following prices:
Quote 1:
Writing services
Undergraduate level
Subject: French history
Work required: Essay
1000 words at 2:1 grade
Cost: £140 for one month deadline up to £375 for a six-hour deadline
Quote 2:
Writing services
Master's level
Subject: Biochemistry
Work required: Reflective Essay
1000 words at pass grade
Cost: £145 for one month deadline up to £380 for a six-hour deadline
As you can see, the prices don't vary much between an undergraduate task or a master's task. We also changed the required grading, but this didn't change the price at all.
Types of Services
When you hover over the 'services' tab on the website header, you're presented with the offered services. These include:
Essay writing services
This service offers to improve the customer's own writing and grades. The site has been offering this for more than seventeen years and claims to have helped more than 70,000 students.
Dissertation writing services
This offers one-to-one help with the customer's whole dissertation. No matter the subject or grades, OxbridgeEssays.com can help with undergraduate, LLB, LLM, or master's dissertations.
Coursework Writing services
OxbridgeEssays can help with customized coursework support no matter the topic or assignment.
Editing and Proofreading services
OxbridgeEssays employs experienced copy editors who can help students to improve and refine their work. They will iron out any inconsistencies and help create an assignment that has clear flow and meaning.
Marking services
This is a new service advertised by OxbridgeEssays.com. Customers can have their existing work marked by experienced academics and have actionable and valuable insight to achieve better grades.
Model exam answers
This service provides model exam answers to help students with their revision.
Dissertation proposal service
Oxbridgeessays.com show students how to write a good dissertation proposal.
PhD consultancy services
This company also acts as a PhD consultancy service and offers advice on proposals, title creations, and thesis support. Unlike other websites, they offer individual chapter writing, rather than whole PhD writing, which is much more useable.
Additional services
This includes help with personal statements, consultation calls, primary research services, field work, interviews, focus groups, participant observations, and ethnographies.

Payment Options
Oxbridgeessays.com offers outstanding payment options. You can pay by debit or credit card through the highly secure Sagepay system. It's also possible to pay by bank transfer. Unlike other sites, OxbridgeEssays accepts payment in most major cryptocurrencies. This includes payments by Ethereum and Bitcoin via Coinbase.
You cannot, however, pay by PayPal or American Express.
It is possible to pay in installments. Customers simply need to get in touch with an academic consultant to set this up.
Though there are no obvious discounts to be found on the site, in the Frequently Asked Questions section, Oxbridge Essays references how it is possible to get discounts on future orders or money off other academic services by recommending the site to others. Customers need to contact an academic consultant to find out more about the referral discounts.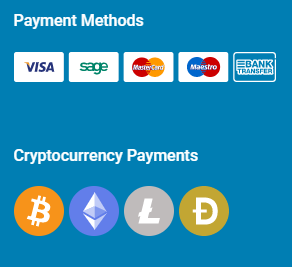 Guarantees
OxbridgeEssays.com offers many guarantees. These include:
Refund Policy
If customer decides not to go ahead with their order and the work has not begun on it, it is possible to get a refund in full. Secondly, if a customer has paid for an order but Oxbridge Essays weren't able to fulfil that order, a refund will also be issued in full.
Privacy Policy
The website mentions how there aren't a lot of Oxbridgeessays.com reviews around because they respect their customers' privacy and don't push them for online reviews. They take their customer privacy seriously and put their needs first.
The privacy policy is displayed clearly online, and it is very clear who the company is. It details their registration details and registered address. The information in the privacy policy is robust. It's safe to say that customers and their data are in good hands with Oxbridge Essays.
Fair use policy
The site is very forward in showing how the essays received by customers are model essays rather than work that shout be handing in for grades. The site says they offer a service and not a product.
Plagiarism-free guarantee
Like all essay writing websites, OxbridgeEssays has a clear plagiarism-free guarantee. All work is scanned by plagiarism software and is analyzed by the Quality Control Team. Work produced will never be redistributed, sold, or published anywhere else. The company is not affiliated with essay databases or essay databanks.
Quality guarantee
All written materials will be written by current or previous members of the University of Cambridge or the University of Oxford (or similarly prestigious universities).
Is Oxbridgeessays.com Legit?
Yes. Oxbridge Essays is a wholly legitimate company that is registered in the United Kingdom and has its business address in London. It is part of The Oxbridge Research Group, which was established in 2007. The registered company number is 06381412.
Oxbridge Essays is one of the most legitimate essay writing service websites there is.
There are some negative reviews online owing to the high cost of this service. However, this site is aimed at students at the very top universities, which comes at a premium.
Pros
The pros of using Oxbridgeessays.com include:
You can pay in cryptocurrencies.
There is a WhatsApp number to contact the site.
It is a premium, UK service that delivers high-quality papers that are written by esteemed academics.
The support team is fast to reply.
Prices are available in GBP (which is great for UK users)
Cons
Here are some of the disadvantages of OxbridgeEssays.com:
The site is aimed at UK users, so users elsewhere might find it a little difficult to navigate.
The cost is very high compared to other essay writing websites.
The only provide academic papers and don't offer services like resume or CV writing.
You can't pay by PayPal or other eWallets.
There are many negative reviews online.
To Sum Up
Overall, OxbridgeEssays.com is a legitimate essay writing and editing service aimed at UK users. The site itself is impressive, as is the range of services on offer. However, most reviews to be found on independent sites are very scathing so this is something to be wary of. If you want to pay in cryptocurrency, this is a great site to use. However, for PayPal users, you might want to go elsewhere. To summarize, this is a premium site aimed at UK students who are prepared to pay higher prices for essay services.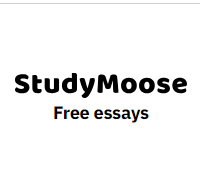 № 1 StudyMoose
Writer:
Over 500 Native Speeking Writers

№ 2 EduBirdie
Writer:
1000+ Native Speeking Writers

№ 3 PapersOwl
Writer:
700-800 Native Speeking Writers

№ 4 GradesFixer
Writer:
Over 500 Native Speeking Writers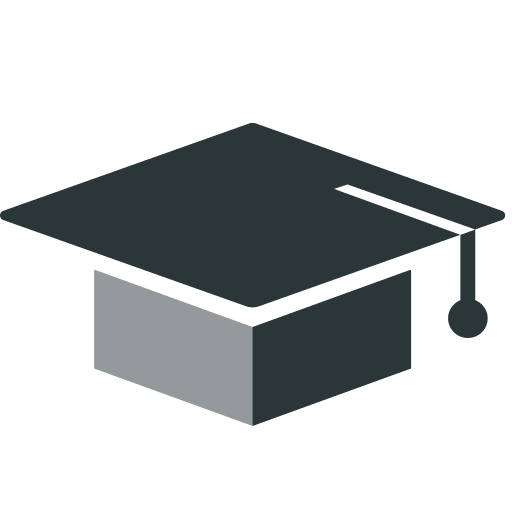 № 5 Graduateway.com
Writer:
500+ Native Speeking Writers