Essayshark Review – Read Before Hiring the Service

we do not recommend "Essayshark"
The first thing we noticed about Essayshark is that their website looks professional. Their site features a modern business design, which is understandable because they are a company with a long tradition. According to the information provided, they have over a decade of experience in the industry. However, checking the footer on the website discovers that www.essayshark.com was first launched in 2011.
Essayshark is a part of the ONE Freelance Limited network. It's interesting to note that the company is registered in Cyprus, even though its parent business is from Ukraine.
Even if you are a first-time user, you will find the platform intuitive and easy to use. The interface is user-friendly, and you can choose the desired service effortlessly. Now, the question is if this is the right writing platform to hire. Our Essayshark review aims to discover all details about this service and whether you should use it.
Pricing System
Our review team established that www.essayshark.com doesn't have a dedicated pricing page with all fees listed. Instead, you need to fill in the order details, and you will get a price estimation from the company.
We believe that it would be a lot easier if there is a dedicated pricing page like on some other essay writing websites. That way, you could quickly check the cost for different deadlines and paper lengths.
If you use Essayshark, you enter the desired deadline, discipline, and other details for your paper on the first order page. Once you complete them, you receive price offers from the writers on the next page. All authors that "bid" on your work provide the same rates. That means either they have a pricing system they stick to, or the entire system is a big fake.
As for Essayshark prices, here are some details our review team discovered when checking the site:
$13.4 for a single page with a 10-day deadline.
$36.7 for a single page with a 3-hour deadline.
$133.4 for ten pages with a 10-day deadline.
$366.7 for ten pages with a 3-hour deadline.
The cheapest rate is fairly affordable when compared to similar writing services. However, the price gets three times more expensive if you choose a short deadline. That's understandable because that service requires a better writer capable of working fast and under pressure.
Another thing to consider is that the cost per page remains the same regardless of the number of pages chosen. If you expected Essayshark to offer a better deal if you order a large content quantity, that doesn't seem to be possible.

Types of Services

Our first impression is that Essayshark offers everything an average client might need from a professional writing service. For starters, you can pick between any essay type, but also go with critical thinking, presentations and speeches, and even business plans.
You can pick whether the service involves sample writing or editing and rewriting the current content you have. A single page contains around 275 words, and you can choose the desired number of pages by entering them in the required field.
The company will comply with different format requirements and citation styles. Those range from APA and MLA to Chicago/Turabian. You can deliver additional files and write extra instructions. If you want to skip choosing the writer by yourself, you can pay extra and have the Essayshark choose a suitable author.
How About the Author Quality?
It's not easy to test writer quality at a platform where there are hundreds of writers listed. However, we tried several test orders, and we can say the writing quality is mixed. While choosing writers, you will notice the majority has top ratings and feedback, but that's not the information you should trust.
The paper quality provided depends on how lucky you are with choosing a writer. Some can deliver exceptional work, while others have problems with spelling and grammar.
We can commend the fact that the writers were fast and on time with delivering the work. As usual on these services, Essayshark writers will deliver the initial assignment version before the deadline. However, make sure to leave enough time to iron out any imperfections.
If you visit www.essayshark.com, you will notice the platform is always looking for new freelance writers. Although they have a screening process, it seems that there aren't many top-quality writers on the platform.


Payment Options
Before we discuss payment options, it's vital to mention how paying works on the Essayshark platform. It is necessary to register for an account to place an order. The first thing to do is to fund your account by choosing an available method.
Those include only debit and credit cards. The good news is all popular variations are there, which includes Visa and MasterCard. It's also possible to use Discover and Amex, so you should find a suitable option quickly.
Now, funding your account will be instant as soon as you finalize the transaction. Essayshark allows paying in installments, which means you won't pay all at once. That suits both writers and clients since they will get awarded for the portion of work provided and approved, and you don't have to pay for the entire paper immediately.
Finally, all the transactions are safe and secure because www.essayshark.com comes with an encryption layer that secures the website.
If one review is not enough for you, see all reviews.


Guarantees
Essayshark allows you the luxury of choosing the writer to work with on your paper. You can ask the author for samples to see if their style suits you.
The platform provides an integrated plagiarism checker. It serves to help you ensure your assignment is unique and written from scratch. Apart from the website being user-friendly, the service also offers Android and iOS applications. You can install them on your mobile phone and track order progress while on the go.
Money-Back Guarantee
We wouldn't call this a money-back guarantee, but Essayshark implements a mechanism that protects you from paying a writer and not getting the order delivers.
Here is how that works – you load the funds to your account at www.essayshark.com. That serves as a guarantee you are willing to pay for the assignment. However, you only release those funds when the paper is completed. It's also possible to pay in installments. For example, you can pay for the chapter once you approve it and then proceed with the rest of the assignment.
Direct Writer Communication
According to the explanation offered on the website, Essayshark offers direct communication with the chosen writer. Once you assign the task to them, you can access a chat where you communicate with the author.
That means you don't have to lose precious time talking to customer agents. The only thing to note is that writers aren't online 24/7, but that's perfectly understandable.
Is the Site Legit?
If you are wondering if Essayshark is a legitimate business, the answer is yes. They are a registered company providing writing services, and its website is reliable. You can trust them to perform secure transactions and maintain confidentiality with the clients.
However, you shouldn't expect an outstanding writing quality. The platform employs freelance writers, which means the authors are usually not suitable for advanced assignments. It's good that you receive unlimited revisions, but working closely with the writer will still be required to ensure everything meets your expectations.
Pros
Choose your own writer – you can pick between the listed authors when ordering a paper.
Fairly affordable – the cost per page is lower than on similar platforms.
Pay once the work is done – apart from unlimited revisions, the system ensures you only pay once the writer completes the chapter or assignment.
Direct writer communication – that speeds up the entire process of working on your paper.
Cons
No pricing table – you can see the cost after adjusting the order details, which takes time. It would be better if there is a clear table with costs based on paper length and deadline.
No discount on large orders – whether you order one or 100 pages, the price per page will remain the same.
To Sum Up
Ultimately, https://essayshark.com is nothing more than a mediocre writing service. Their website looks professional, but they gather writers of mixed quality. The good news is that the disciplines and essay types covered seem impressive, and you can add as many details as wanted in your order.
Although you only have to pay once the work is completed, it would help if there is a clear pricing table to compare the costs based on the deadline. Overall, you are welcome to try this platform, but don't expect wonders from using it!
This is not the best service, but look at one of the best StudyMoose Review. There are also not bad services, but they are far from ideal Paperwriter.Org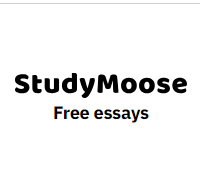 № 1 StudyMoose
Writer:
Over 500 Native Speeking Writers

№ 2 EduBirdie
Writer:
1000+ Native Speeking Writers

№ 3 PapersOwl
Writer:
700-800 Native Speeking Writers

№ 4 GradesFixer
Writer:
Over 500 Native Speeking Writers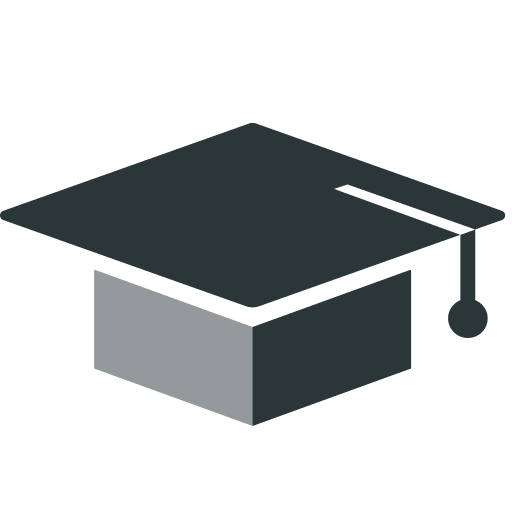 № 5 Graduateway.com
Writer:
500+ Native Speeking Writers