FastEssay.com Review

"FastEssay.com" is a mid-level service
Fastessay.com Review
Fastessay.com is marketed as being dependable and fast. For this reason, many students across the globe use this site when they find themselves behind on their essay schedules. Fastessay prides itself on being able to deliver requests in under an hour – and it guarantees the paper to be 100% plagiarism free. If you're considering using fastessay.com, we've done all the hard work and compiled everything you need to know into this https://fastessay.com review.

Fastessay.com review - Site Overview

When loading up the site, it is a pleasant and straightforward experience. Unlike some essay writing service sites, there are no scrolling headers, pop-up chat bots, or clutter. You can tell that the company have thought hard about who is visiting the site and what they need from them i.e., a quick service.
The site is also user-friendly and intuitive. The header contains buttons to access 'how it works,' the blog, reviews, top writers, About Us, and Our service. There is also an 'order now' button and a button for existing users to access their account.
The site also has a quick order form where you need to enter your email, the type of paper, how many pages, and your deadline. Underneath this, they state how the site is protected by reCAPTCHA as well as Google Terms of Service and Privacy Policy.
Pricing System
The Fastessay site is not as transparent as others when it comes to pricing. There is no pricing calculator or dedicated page for pricing. Instead, when a person places their order, it is promoted among a database of writers. The writers then bid an amount to complete your work, which means you get to choose your preferred writer based on budget, experience, or both. If you want an essay within an hour, you're looking at around $200.
Otherwise, prices seem to be around $16 per page for a three-day deadline. It might be possible to bargain with writers, but that is up to them.
One great thing about the fastessay.com pricing system is how you pay for your essay. When you agree on a price and a writer, you place money in a 'reserve.' You only release this to the writer when you're happy with the essay and the service provided.
Types of Services
On the 'Our service' page, FastEssay talks through how the service works. At the time of writing, the site said there were 239 writers available now and 120 writers currently active.
They also list their services. These include:
Research paper writing service
Case study
Dissertation writing service
Coursework writing
Speech writing
Personal statements
Critical thinking
Creative writing
Scholarship paper
Argumentative essay
Admission essay
Article reviews
Book reviews
Term papers
Thesis writing
Report writing
They also tell you about all the disciplines available. These range from business essays, law essays, nursing essays, engineering essays, sociology essays, and everything in between.
It seems that many people are pleased with the services provided by FastEssay. The writers seem to make pretty good essays. However, there are clients complaining about poor scoring papers. This might mean you get unlucky with the service depending on the writer you choose.
Of course, you can choose your writing during the bidding process so it might be worth reading their individual reviews. The site also allows you to communicate with the client directly, which means they're more likely to get the work write.
The negative reviews seem to complain mostly about poor scores but there are some that talk of difficulties contacting their writer and plagiarized content.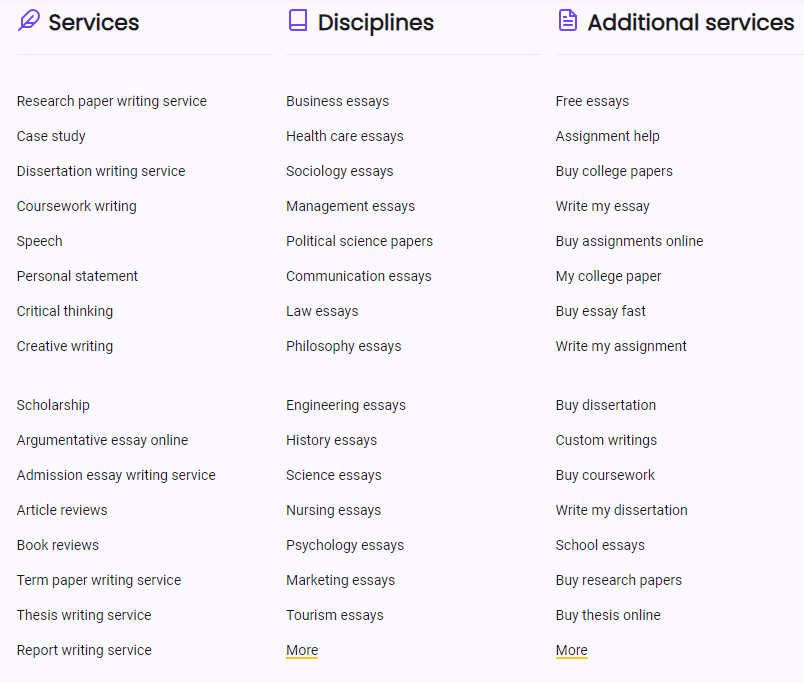 Payment Options
When looking into payment options, customers need to pay for the work on ordering. However, this money is kept in their wallet until the work is completed. It is the customer who then releases the money for the essay.
The money is uploaded to your FastEssay wallet during the third step of placing your order. This is after you have scrolled through all of the bids, chosen a writer, and assigned the task to them. After this, you are prompted to 'reserve money and start writing process.' Clicking this button will take you to the payment page.
You can pay the money into your FastEssay wallet by debit card, credit card, or bank transfer.
It's also possible to pay in instalments or pay for essay parts as they are completed. FastEssay.com will automatically split your essay or paper into two to five parts. They recommend customers release the funds for each part separately after completion. This is done with the 'release' button.
FastEssay.com states that just because you have loaded the funds into your account, it doesn't mean that you have paid upfront. The money is refundable until you have released it to the writer as payment. It's also possible to get a refund at any time before you have released the funds to the writer. You can do this in the 'balance' tab and click on the button that says, 'Request a refund of your balance.'
As this site is positioned as a mediator between freelance writers and students, they don't offer any discounts at any time.

Guarantees
Fastessay.com offers many guarantees. These include:
FastEssay Refund Policy
The FastEssay.com refund policy is clearly displayed on the website in the footer and there is also a link to it from the Terms and Conditions. The policy states that customers are entitled to a partial or full refund if the product doesn't meet the instructions, quality, or deadline.
You are also entitled to a refund if you decide to cancel your order. Depending on the stage the writer is at, you can receive between 20% and 100% of your wallet funds back.
For late deliveries, the amount refunded is usually partial, but all cases are reviewed individually.
Refunds are processed within 4 to 6 business days.
FastEssay Privacy Policy
Just like the refund policy, FastEssays.com display their privacy policy on their site.
The company guarantees that they will not store any personal data for longer than is needed. Customers are in control of what information of theirs is shared publicly, indexed by search engines, or deleted permanently. They aim for full transparency in how they gather, share, and use personal data.
Confidentiality
FastEssay.com takes its clients confidentiality seriously. The site advises you not to share and sensitive personal information with you assigned writer. In fact, the only information you are required to give is an email address and the details of your assignment.
Plagiarism-free guarantee
Like all essay writing websites, FastEssay guarantees that the work produced is 100% unique and free from plagiarism. The site uses several tools to ensure the produced work contains no plagiarism. They state how they check their writers frequently and evaluate the writing quality.
FastEssays also gives out warnings and ends contracts with any freelancers who plagiarize papers. The site also has plagiarism-detection software that customers can use themselves to check their papers before releasing payment to their writer.
Is fastessay.com Legit?
When researching to writer this review, we found no reason to believe that FastEssay.com isn't a legitimate service. First of all, Fastessay.com has an excellent rating online. At Sitejabber, there are 49 reviews, which average 4.88 stars. This indicates that most people are satisfied with the service provided. What's more, FastEssay has reps that reply to reviews too.
Pros
The pros of using FastEssay.com include:
The customer chooses their own writer and can choose someone whose experience and budget match up to their requirements.
You can communicate directly with your chosen writer.
You only need to input an email address to access the service – no other personal data is needed.
You are in charge of releasing the funds to your writer upon satisfactory completion of the work.
There is an in-built plagiarism checker that customers can use before releasing payment to their writer.
Cons
Here are some of the disadvantages of FastEssay.com:
There are complaints online of poorly graded papers after using the service.
Some negative reviews claim that their writer was under-qualified.
Customer support is lacking in some areas. There is no pop-up chat box, for example.
There are no discounts as the site is a linking service between customers and freelance writers.
You can't find out how much a service might cost before entering your email address.
To Sum Up
Overall, FastEssay.com is a legitimate essay writing service that has many positives to offer its customers. The main advantage is that customers can choose their writer and how much they are willing to pay for the service offered. What's more, they're also in charge of releasing funds to their writer when they're satisfied with the work. The downsides are that there aren't any discounts available, and the customer support is hit and miss. Overall, the service depends very much upon the writer you assign.

№ 1 EduBirdie
Writer:
1000+ Native Speeking Writers

№ 2 PapersOwl
Writer:
700-800 Native Speeking Writers

№ 3 GradesFixer
Writer:
Over 500 Native Speeking Writers

№ 4 StudyMoose
Writer:
Over 500 Native Speeking Writers

№ 5 Paperell
Writer:
500-600 Native Speeking Writers