PaperTyper.net Review

we do not recommend "PaperTyper.net"
PaperTyper.net Review - Site Overview
There are a lot of essay writing platforms available to offer students assistance when necessary. One of the options you'll come across is this site.
We looked for information regarding its history but weren't able to come up with much. Even the About Us page doesn't talk about the platform's reputation. Instead, you'll get a look at how the site came about from the developer's perspective.
When you load the homepage, it's not easy to tell that this site offers custom writing services. That's because it mainly talks about a variety of essay writing tools that are available for use at no cost. These include:
A plagiarism checker
An essay editor and essay topic generator
A citation generator
A grammar checker
So, if you just need somewhere to get free writing resources, this is a good place to start. At the bottom of the FAQs is where you get information that you can hire a writer to assist you with your writing needs.

PaperTyper.net Review - The Prices

When it comes to online essay writing services, one of the first things to draw students to a site is how much they'll pay to get help. Depending on the kind of services offered, various platforms structure their payments differently. So, it's essential to know whether the site you're looking at will accommodate your budget or not.
On this site, there isn't a dedicated prices page for you to view the cost of various services. So, to get a look at what you may pay, you'll need to use the order form. By clicking on the Order Essay Now button, a form will open up for you. Fill out the available fields with the necessary details to get a summary of your order alongside the order form.
The ordering process is divided into stages, each with information you need to give to determine the cost of your paper.
Stage 1 – select your education level, type of paper, and the number of pages. This will give you a base price for your order. with some papers, you can pay as little as $9 for a custom essay.
Stage 2 – besides filling in your paper's requirements, you'll also have a list of premium services that can be added to your order. These include the type of writer, level of customer service, getting text alerts, and adding a table of contents, among others. The price for each is indicated so you know how much more to add to your base payment.
Stage 3 – once you're comfortable with the order details, you'll need to choose your payment option. Payments here are prepaid, so you have to pay before any work on your essay begins.
Stage 4 – here, you'll get a confirmation of your payment and the assigned writer.
Range Of Services Offered
As an essay writing platform, you can expect a variety of services on the platform. That's for high school, college, bachelor, master, and Ph.D. students.
PaperTyper.net has no services tab on its site. So, to get a full list of the paper help services offered here, you'll need to click on the Order Essay Now button, just like you would when you want to view the prices. That will open up the order form. The process for creating your order is divided into four steps, the first of which will reveal the options you have available.
Below the section for choosing your education level is the area to select the type of paper. These are divided into different categories, such as:
Essays – PowerPoint presentations, book reviews, thesis, argumentative essays, research proposals, term papers, and reports, among others.
Dissertation – dissertation, dissertation chapter, dissertation abstract, and dissertation conclusion among others.
Homework help – engineering assignments, biology assignments, physics assignments, programming, and math assignments, among others.
Questions & problems – multiple-choice questions and problem-solving.
Individual writing – speeches and synopsis.
Business writing – brochures, press releases, sales letters, copywriting, and business plans, among others.
Admissions – cover letters, typing, admission essays, resumes, and personal statements, among others.
Besides writing tasks, you can also get rewriting and proofreading or editing assistance. To get to these options quickly, you can type them into the search area on the order form. You can also just scroll through the types of papers to get to these service options, although that will take you longer.
For some services, you won't need to select the education level. Instead, the form will adjust to include different fields. Some of the papers with flexible order options include:
Admission essay, personal statement – these have a field to select the type of institution you'll be writing to. Options include business school, university, law school, medical school, and college, among others.
Application letter, cover letter, curriculum vitae, resume – for these, you have a field to indicate the job title or industry segment you're writing for.
Payment Options
As with other similar sites, PaperTyper expects clients to pay in advance of a writer getting assigned. That way, it can assure the chosen writer that their payment for the assigned paper is available. To aid the payment process, clients will find trusted transaction solutions available like:
Alipay
Mastercard
Visa
ApplePay
American Express
JCB
If none of these options appeal to you, it's possible to choose a different payment method that the site will provide you with. Through these options, you're assured all your payments to the site are secure. Besides that, transactions are also fast. So, within a few minutes of confirming the payment, the platform will receive your funds and start processing your order.
Service Guarantees
Most online essay writing sites make their service guarantees very clear. That way, you know what to expect once you have an order in process. These guarantees also help you know more about the platform's T&Cs if you haven't had a chance to go through them.
At PaperTyper.net, you'll need to do a thorough search for this information on the site. That's because they haven't been indicated on the homepage, which mainly talks about the essay writing tools on the site. However, at the bottom of the page, we were able to get links to the privacy policy and the terms of service use.
Privacy Policy
Within this link, you'll get detailed information about the information the site collects about you whenever you use it. They also let you know how and when they use those details. However, they do disclose that they do not share any of your stored details with third parties without your express permission.
Additionally, all the data collected gets protected by firewalls. That means you are in safe hands whenever you disclose any information on the site to aid your order processing.
Terms of Service Use
We hoped to get more information in this section regarding the payment and service delivery policies in place to ensure clients get what they pay for. But that wasn't the case. The terms briefly described what clients can expect while using the site. It didn't go into details about things like compensation for late texts, rewrites after poor submissions, or compensations, to list a few.
Is Site Legit?
PaperTyper is a user-friendly platform offering several tools to help students write their papers. You can also make an order to receive assistance with various academic essays at a lower cost than on other sites.
Unfortunately, even with such perks available, this online writing platform leaves a lot of client questions unanswered. For starters, getting help is only through email and the site's Facebook page. So you're not assured of when you'll receive a response, if at all.
There are also no definite service guarantees regarding your payments to the platform. Adding that to the mixed online reviews, we'd say this site isn't worth the risk.
Pros
Budget-friendly prices – you can get assistance with as little as $9 for a page
Wide variety of academic writing services.
Several free writing tools – there's an essay editor, plagiarism checker, and more for use on your papers at no cost.
Friendly support – the support team is polite and knowledgeable on the platform's services.
Timely submissions – the writers submit tasks even before the deadline date.
Cons
No live chat or phone support – there's no way to guarantee real-time responses when you get in touch.
Few service guarantees – the terms on the site aren't clear about things like payments to the site.
In Summary
For students on a budget, https://www.PaperTyper.net looks like the ideal platform to turn to. It offers numerous cheap writing services to its clients. These include custom writing, editing, and proofreading options for those who need them. And for students that know what they'd like to write, there are useful tools available to help you ensure your paper's quality is excellent.
Unfortunately, it seems that's where the praise ends. According to several online reviews, the writers submit papers early that have numerous issues. On top of that, some aren't even unique.
There are also no service guarantees regarding payments on the site. This was a big red flag for us since the site is offering paid services. If you choose to use this platform anyway, we'd advise you do so with caution.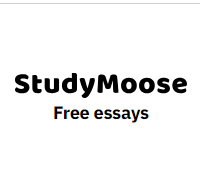 № 1 StudyMoose
Writer:
Over 500 Native Speeking Writers

№ 2 EduBirdie
Writer:
1000+ Native Speeking Writers

№ 3 PapersOwl
Writer:
700-800 Native Speeking Writers

№ 4 GradesFixer
Writer:
Over 500 Native Speeking Writers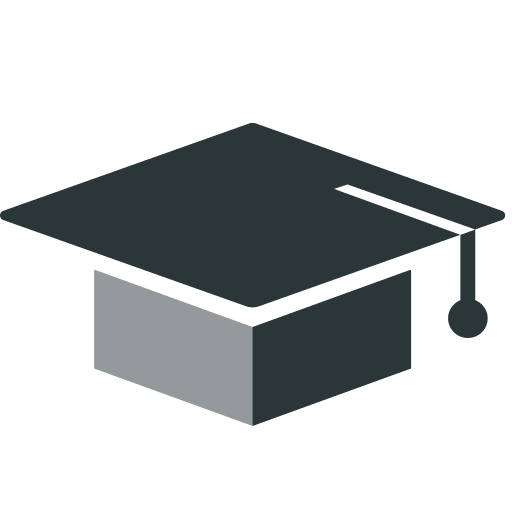 № 5 Graduateway.com
Writer:
500+ Native Speeking Writers