MyPaperWriter Review

we do not recommend "MyPaperWriter"
At MyPaperWriter, you will find a variety of writers that can help with the completion of a paper. The team of writers is proficient and can handle any type of assignment, from essays to business plans. With our MyPaperWriter review, you can discover everything this site has to offer and can learn all about pricing plans.
Overview of MyPaperWriter
If you need help with a college essay, admissions essays, business plans, thesis, research papers or anything else, MyPaperWriter can help. This company has been offering essay writing services since 2009 and is used by students around the world. It was one of the very first academic writing services to enter the industry and has attracted a number of students, primarily from high school.
At MyPaperWriter, one main area of service is covered, which is academic writing. There are writing options for high school students, college, and grad school. When you sign up for an account and place an order you will have an option to choose a writer or have one selected for you. No matter what you choose, you can be sure you will get a writer that will create original copy to meet your needs.

Pricing System

When it comes to the pricing of papers, you will find the MyPaperWriter is a bit more costly than other writing services. The prices on this site start at $17.55 per page. This higher cost is often too expensive for students, especially when a close deadline is requested. There are also short deadlines at this site, ranging from 8-23 hours, and unfortunately, you are not guaranteed to receive a completed paper on time.
If you are ordering editing services from MyPaperWriter.com, the price will start at $11.70 per page and Proofreading services cost $9.96 per page and up. One thing that is beneficial is that there are discounts that can be applied to an order. If you have had pages written by this service in the past, you can get a discount through the Loyalty Program, which can be 5%, 10%, or 15% off the total price.
To get the 5% discount, you must have ordered at least 25 pages from the service. The 10% discount will be applied to those that have an all-time total of 50 pages and the top discount of 15% is offered to customers who have ordered 100 or more pages.
If you are a new customer and are placing your first order, you can contact the customer support team and will receive a 7% discount on the paper price. Even though there are discounts, the overall cost of services at MyPaperWriter is still on the high side, which can be a downfall for many students looking to receive help on multiple papers.
With the cost of the paper comes free revision, so this is beneficial. You will also be allowed to make payments in installments, which is something that most other services do not allow.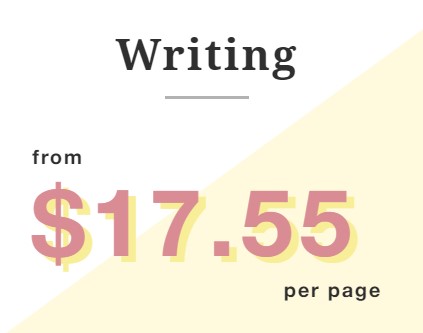 Types of Services Offered
There is a wide range of services that can be used when you sign up at MyPaperWriter. If you are just visiting the site to see available service, you may be lead astray. The site does have a Services tab and you would expect to see a full list of options listed here. However, the site simply supplies you with some keywords. The complete list of services will only be presented when you access the order form.
To see the complete list, you will have to create a MyPaperWriter member account by providing your email address and a password. You will then be able to choose from the list of services offered. You will be able to select from all types of papers, from simple essays to dissertations.
You will always find a writer that can handle any paper that is needed and there is an extensive list of writing services that are offered. In addition to the creation of a new paper, there are other services that are featured at MyPaperWriter.com.
If you are writing your own paper or are doing a check on completed papers, there is a word counter that can be used for free at the site. There is also a Thesis statement generator as well as a citation generator. Need to check grammar? There is a free checker that is also offered. These services can be of great use to writers of all skill levels and can help you ensure you have the best paper possible.


Payment Options
After reading through this MyPaperWriter.com review and are ready to place an order, just complete the order form and provide all required details. The last page of the order will be where your payment information will be entered. This site only accepts payments via credit cards, so you can choose from American Express, Discover, Visa, or MasterCard. There are no other options for payment supported.
When entering your card details, no information will be stored on this site. All transactions will be securely processed using encryption software to protect all of your details, so you can be sure you are making safe payments when using any services offered at MyPaperWriter.



Don't waste your time and watch our all reviews.
Guarantees
MyPaperWriter does state that there is a money-back guarantee, though this will only be offered at certain times and with strict rules in place. If you are looking for a 100% refund, this will be offered if the order has not been assigned to any writer and order is being canceled. You can also request a refund if an order contains unoriginal content or if instructions have not been followed.
Upon receipt of an order from MyPaperWriter, you can request a refund if the formatting is not properly done. In this case, you can get a 10% refund. Up to 30% can be refunded if the order contains grammar and spelling mistakes. If the order does not meet deadlines that have been supplied, you will be able to require a refund of up to 20%. If the order is late and you wish to cancel it completely, you will be eligible for a 100% refund.
One thing to note is that if you request revisions or accept a delivered paper, you will no longer have any ability to request refunds from MyPaperwriter.com. The money-back guarantee is not the best in the industry and there are many rules and special situations that must apply in order for you to receive a full or partial refund.
Is This Site Legit?
When you choose to use the services provided at MyPaperWriter, you will get legit writing services at all times. This site offers a privacy policy to protect all of your information and processes transactions using encryption software. Your security is always guaranteed. The site also offers a money-back guarantee, which ensures this site is legit and strives to present you with the best papers possible with every order that is placed.
Pros and Cons
Before you choose to make use of any services and place an order, take a look at the pros and cons of using https://mypaperwriter.com. Here, you can see a quick list of the advantages and disadvantages of using this site. By learning about the pros and cons, you will be able to determine whether this is the right paper writing service for your needs.
Pros:
Multiple types of papers available
Money-back guarantee
Free writing tools offered
Papers are plagiarism-free
24-hour customer support
Cons:
High pricing per page
Limited payment methods
Late deliveries
Non-native writers
To Sum Up
At MyPaperWriter, you can order any type of paper that will meet the needs of students of all levels. The team of writers aims to deliver your papers in a timely manner. While customers will pay more for using these services, many have reported high success rates when submitting papers written by the writers here.
With many types of papers offered and some super tools for you to check your own writing, you will find that this site delivers a legitimate service that can be of use when writing any academic papers. After our complete review, we give this site a neutral rating of 3/5 due to the high prices and strict revision policy. You will also find that some of the papers are of lower quality due to writers not being native-Engish speaking. Due to this, we believe there are better services out there.
You should know that there is much better service Paperell Review. There are also mid-level services Buyessay.

№ 1 EduBirdie
Writer:
1000+ Native Speeking Writers

№ 2 PapersOwl
Writer:
700-800 Native Speeking Writers

№ 3 GradesFixer
Writer:
Over 500 Native Speeking Writers

№ 4 StudyMoose
Writer:
Over 500 Native Speeking Writers

№ 5 Paperell
Writer:
500-600 Native Speeking Writers