A Comprehensive MasterPapers Review

we do not recommend "MasterPapers"
Crafting a MasterPapers review was an obvious move from our editors' board, as the MasterPapers website is nowadays considered to be among the most popular with students, academic writing services. Hence, every company that gets popular undoubtedly faces a public review for staying loyal to what they promise to the customers.
It should be acknowledged that the first impression the MasterPapers website makes is quite positive. The designers went with a pleasant color palette of light grey, navy, orange, and blue topped with minor details of red, and it was the right decision, as it makes anyone entering www.masterpapers.com feel culm and secure. As a matter of fact, namely, security is what the company puts a considerable emphasis upon when calling its customers to action.
Another positive feature of the MasterPapers website is their desire to explain the process the customer undergoes when ordering paper, as they position their services as a "multi-level essay writing process." Nonetheless, it should be acknowledged there is too much emphasis made on how good the service is, which might detest a lot of customers. What is more, the prices, when compared to the other essay writing services, are considerably higher. While there is much more to discuss regarding MasterPapers, let's take it one performance niche at a time.
Pricing System
The pricing system is the first thing every potential customer is about to learn as soon as they enter the website. It should be acknowledged that the pricing system offered by MasterPapers is utterly transparent. Every student eager to have his or her paper written at www.masterpaper.com has to fill in four parameters to see the final price for the paper they want to receive.
First, you get to set the type of work that you want to have written. You can read more about the types of services provided in the section below. Next, you have to choose the academic level of your paper, as depending on whether you are a high school or a PhD student, the price will vary greatly. Moving on, you have to set the deadline for your paper. Remember, the shorter the deadline is, the higher the price gets. Finally, you have to set the number of pages that you expect to have written. These four parameters form the final price for your order.
Regardless of how transparent the system is, the final price for the paper from MasterPapers is a bit too high that it should be. For example, the cheapest you can get, which is a 1-page, high school essay with a deadline of 20 days, comes at the price of $15.26. Meanwhile, if you are a PhD student requiring 5 pages of the Methodology Dissertation Chapter in four days, get ready to pay $154.20.

Payment Options

Another soft spot within the overall system of MasterPapers is a rather limited set of payment options. As a matter of fact, the company's customers can choose between MasterCard, VISA, Discover, and American Express. While some might claim that this is more than enough, it should be mentioned that not everybody uses those payment systems. Of course, VISA and MasterCard are the world's most popular payment systems, but let us not forget about geographical restrictions and many other issues that might stand in a customer's way when they want to pay for their order. An abridged number of options provided deteriorates a customer's experience and may cause serious troubles. While a student might think that his order is already in process, the service will be waiting for a payment that has been disrupted. Thus, the most precious thing in this situation gets lots, and this is the time, the deadlines, we're talking about.
Don't waste your time and watch our all reviews all reviews.


Types of Services
It should be acknowledged that the scope of services provided by MasterPapers is quite abridged. Of course, opening the list of services available, one can count up to 49 different writing services to be ordered. Nonetheless, some of the categories presented are quite abridged and lack some extremely popular with students, options. In general, there are five major service categories for the customers to choose from.
While writing an essay is the core skill of every student, there are tons of types of essays to be written along your academic path. You can choose one and order it from the website. Yet, it should be acknowledged that they do not provide every kind of essay writing service.
There is no way to deny that MasterPapers can write you a dissertation from scratch or help you cope with the task of writing any part of it.
It is not imperative that you order every paper to be written from scratch. You can learn how to write yourself, while the MasterPapers professionals will help you polish your craftsmanship by editing the papers uploaded by you.
Not everything in the world of writing is about academic papers. Sometimes, you might need to have a business letter crafted in a professional manner, so you could represent yourself in a decent manner to your partners. There is a plethora of business writing options available for ordering from www.masterpapers.com
You never know when you'll need to have a good speech written for a special occasion. In fact, there is a lot of situations in our life that require special words to be uttered. Individual, custom writing services are available at MasterPapers.
Despite a seemingly wide range of writing services offered, the website lacks some core services, such as analytical essay, comparative essay, etc., which is a significant drawback, as those are some of the major tasks students face at schools, colleges, and universities.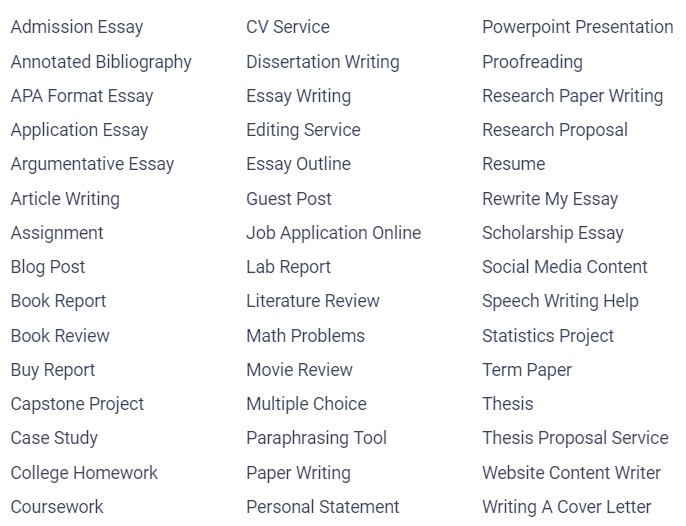 Guarantees
As has already been mentioned, MasterPapers takes immense pride in the scope of guarantees provided to their customers. Every student ordering a paper from a professional essay writing service wants to know that they pay money for a high-quality and, what is more, secure service, and MasterPapers is trying to live up to that expectation to the maximum. Hence, MasterPapers guarantee:
Every customer coming to MasterPapers for help will see the banner claiming that the customers' safety is the company's top priority. That is, they guarantee that your personal data will be protected and not disclosed to the third parties.
MasterPapers also ensures impeccable quality of the papers delivered to the customers, as their claim is based on the top-notch professionalism of their writers.
Every order that you make on MasterPapers is sealed with a guarantee of timely delivery. Thus, even if you want a five-pager ready in four hours, the website attests to its writers' capability to do it.
The service claims to be generally reliable, meaning that you can upload your instructions and forget about your paper. No data breaches, plagiarism, or missed deadlines are possible.
While all those promises might sound quite prolific and uplifting, there is a need to understand that they are not backed with facts. What is more, each and every of the aforementioned statements is supported with a unified backing sentence: "Confidential orders and secure payments. 100% privacy is granted." You don't get to know how and why MasterPapers is going to see to the fulfillment of every promise.
Is Site Legit?
Yes, the website is 100% legit, as it is DMCA Protected, and corresponding notification is made at the very bottom of the page. The Digital Millennium Copyright Act of 1998 is a governing law, passed by the United States Congress, ensures that every organization within the United States, one way or another dealing with intellectual property, is subject to criminalization under the provisions put forward by the World Intellectual Property Organization. Hence, MasterPapers is a legit organization, operating under the law of the United States and international legislation that is deemed to be applicable within the framework of the organization's commercial activities.
Pros
Ordering from MasterPapers, you entitle yourself to:
Quality, security, reliability, and timeliness insurance.
Advanced, 24/7 customer support system.
Cons
Unfortunately, it should be acknowledged that https://www.masterpapers.com, when judged from a purely consumer's point of view, features more disadvantages than benefits:
Unjustifiably high prices;
Limited payment options;
Uncomfortable website navigation;
To Sum Up
Unfortunately, it must be claimed that there are more drawbacks than benefits to using MasterPapers services. Despite ensuring their customers of extensive guarantees of reliability, security, quality, and timelines, there is nothing to actually prove the righteousness of such a statement, but for the statement made by MasterPapers itself. Meanwhile, entering www.masterpapers.com, you get to experience strikingly high prices that are way above the market's average. Furthermore, there is a limited scope of payment options, which is also an important point to take into consideration. Finally, despite a beautifully chosen color palette, the website is hard to navigate through, which can also hinder a user's experience. All in all, MasterPapers gets 2.5 out of 5 in our review.
Read also a review about one of the good services PapersOwl Review. There are also not bad services, but they are far from ideal EssayUsa.

№ 1 EduBirdie
Writer:
1000+ Native Speeking Writers

№ 2 PapersOwl
Writer:
700-800 Native Speeking Writers

№ 3 GradesFixer
Writer:
Over 500 Native Speeking Writers

№ 4 StudyMoose
Writer:
Over 500 Native Speeking Writers

№ 5 Paperell
Writer:
500-600 Native Speeking Writers