MyAssignmentHelp Review

we do not recommend "MyAssignmentHelp"
MyAssignmentHelp Review
Thousands of students are already ordering on the essay writing website of MyAssignmentHelp, one of the leading academic assistance platforms. If you have never heard about it, that means you were never really interested in the top and the most popular educational assistance websites. Before you start ordering there, kindly consider reading our comprehensive MyAssignmentHelp review, as follows. This article covers all the relevant features you need to know about this platform. With the information included in this review, you'll get a clear picture of what to expect while using MyAssignmentHelp and its services.
Overview of MyAssignmentHelp
When it comes to a basic overview of MyAssignmentHelp.com, all ordinary customers will pay attention to its website. Although a regular user won't have issues browsing through the website's information, the platform's design seems to be quite outdated for 2022. The service itself claims to be originating from Australia, offering top-notch writing services by native writers. Even though this can be checked only after reviewing an order, MyAssignmentHelp also claims to be a 'No. 1 Assignment Help Company.'
The website also clearly indicates that it has separate Money-Back guarantees and Revision policies. Except for these features, MyAssignmentHelp claims to be delivering an 'All Writing Services' model of operating. It virtually refers to writers' capacity to cope with any assignment, ranging from lab reports to dissertation writing. With such a comprehensive approach, this platform aims to cover all writing services to provide a top-notch experience for all its users. Let's take a closer look at what it can offer regarding pricing and writing types, as follows.

Pricing Scheme

Things are becoming shadier once you try to find a page with prices at MyAssignmentHelp.com. Like it or not, but you won't find a dedicated calculator that is often present on other sites. That means you cannot calculate the price for your order, configuring its complexity, urgency, and other parameters. MyAssignmentHelp hasn't indicated an average or the minimum order price anywhere on its website. For that reason, we had to contact a customer support representative to clarify all the pricing schemes available.
As a result of our conversation, we found out that the minimum price for a 'Standard' one-page essay due in ten days equals $19.99. Since no prices are fixed on this platform, you can also order a 'Platinum' paper with a deadline of just three hours for $52.99 for a single page. Please note that these 'Standard' and 'Platinum' badges refer to the paper's quality, being quite a unique way to establish a pricing scheme in 2022.
MyAssignmentHelp is also unique compared to other services since it counts one page as 250 words. Other platforms refer to a single page as 275 or 300 words, making the value of prices on this platform a bit lower. Keeping this feature in mind, don't forget that you can decrease your order's price by getting a unique discount or entering a promo code. Even while using these bonus offers, the prices are more considerable compared to dozens of other services available on the Web.
Serviced Offered
When it comes to services, MyAssignmentHelp.com delivers a dazzling array of writing competencies. When visiting the main website of MyAssignmentHelp, you'll see a dedicated 'Services' tab. Upon clicking on it, you'll see a pop-up window that recollects all available services. Some of the most popular ones include:
Assignment
Essay
Dissertation
Case Study
Programming
Coursework
Homework
Research
Thesis
Proofreading
Referencing
Don't forget that each of the mentioned services applies to any course or subject matter you indicate. It virtually means that you can order a Sociology Dissertation and Case Study on Applied Linguistics. With such an abundance of offers, it seems that MyAssignmentHelp aims to cover all the requests and needs of regular students. It is worth mentioning that this platform also has a dedicated selection of free tools. These features are free of charge while giving you unlimited access options as long as this platform operates. You can barrierlessly check your spelling or grammar alongside experimenting with an algebra calculator or use one of the resume templates.
The excellent news about these tools is that they are of decent quality. It seems that MyAssignmentHelp conducted drastic efforts to make these services usable and practically useful for all students. Please note that this platform also has the so-called 'Essay Typer' tool of no practical usefulness for you. It seems to be generating rephrased bulks of text on a selected subject matter. Such an article wouldn't be useful for having a decent grade or passing an important course. Last but not least is a mention of a plagiarism checker. You can check your or any external text on this website. This tool's quality is decent, making it a great addition to an abundance of services provided by this company.


Payment Methods
Banking options available at MyAssignmentHelp are somewhat limited. All users can pay for their orders using either a credit card, including Visa and MasterCard options, or PayPal. Even though the presence of this e-wallet is positive since some competitors lack such a feature, the presence of only three payment methods is mediocre. You should remember that this website works with SSL encryption, making your transactions safe and secure. This technology ensures that you won't have to worry about any payment you make there, being a great addition to what this platform offers regarding banking options.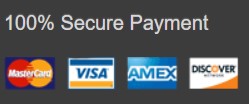 If one review is not enough for you, see all reviews.
Guarantees
For all users at MyAssignmentHelp.com, guarantees are relevant since they ensure that the quality of offered services would satisfy their expectations. In the case of this platform, revision and refund policies are located under the same roof. In a dedicated section, you can read more about how this resource treats its users.
Concerning the cancellation policy, you can expect to get charged no matter when you've decided to cancel your order. Even if a writer hasn't yet started completing your assignment, you'll be compensated for only 75% of a total order's price. In case the writer has already been working, this 25% deduction would be supplemented with the number of words or work the writer has completed. It seems that MyAssignmentHelp would charge you anyway in case you've decided to cancel your order.
When it comes to the refund policy, the situation is slightly better than the cancellation one. This website guarantees a 50% compensation if you'd get an unsatisfactory grade, a feature that can rarely be seen on other platforms. Other than that, kindly note that this feature varies depending on what payment plan you've chosen before. After reading this section thoroughly, it became evident that this platform doesn't mention money-back guarantees whatsoever. In other words, you won't get a refund for a plagiarized paper or the one with mediocre content. It seems that the owners should enhance the policies to make it a better platform overall.
Is MyAssignmentHelp Legit?
Those wondering whether https://myassignmenthelp.com is a legit platform should read our review once more. By all means, this platform is a legit website that offers decent academic writing assistance. It would help if the owners of MyAssignmentHelp worked on enhancing their revision and refund guarantees. Since it supports updated SSL encryption, complemented by the support of all popular payment methods, this banking option has much to offer. Check it out once you're interested in choosing between various payment plans and getting a decently-completed paper just on time.
Pros and Cons
If you're up for getting a well-rounded verdict of the reviewed service, taking a look at its pros and cons is a must. Since nothing is ideal in our world, MyAssignmentHelp encompasses both strong sides and noticeable weaknesses. Let's take a closer look at some of the most significant hits and misses.
Pros:
Various services available
Three different payment plans
50% Money-Back Guarantee if your work doesn't pass the course
A dazzling range of free services available
Payments with PayPay are enabled
Cons:
No full Money-Back guarantee, while Cancellation policy is mediocre
Unintuitive design, price calculator is missing
'Platinum' payment plan is too expensive
The website is overfilled with unnecessary information
Essay Type is just a marketing tool, but not a practically useful option
Verdict
While considering the final thoughts on this platform, our team was puzzled. While this service provides a wide range of writing services, it has a few misses in the form of refund and cancellation policies. This service manages to incorporate dozens of useful free tools for students with an unintuitive website full of information that regular customers don't need. Considering these hits and misses, please note that this platform might be acceptable for a recommendation. In case you're looking for a specific resource with dozens of free tools available, trying out MyAssignmentHelp is a decent idea.
Read also a review about one of the good services PapersOwl Review. There are also not bad services, but they are far from ideal EssayUsa.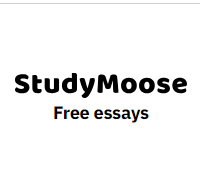 № 1 StudyMoose
Writer:
Over 500 Native Speeking Writers

№ 2 EduBirdie
Writer:
1000+ Native Speeking Writers

№ 3 PapersOwl
Writer:
700-800 Native Speeking Writers

№ 4 GradesFixer
Writer:
Over 500 Native Speeking Writers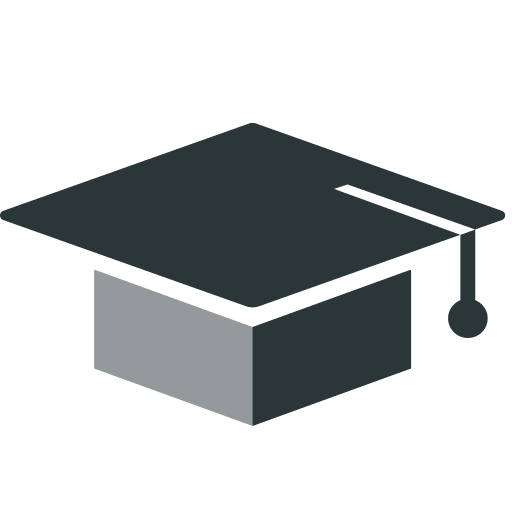 № 5 Graduateway.com
Writer:
500+ Native Speeking Writers