Freeessaywriter Review – Everything You Need to Know

we do not recommend "FreeEssayWriter"
Freeessaywriter.net is an online platform that provides academic writing services. Using this site, you can get anything from a research paper or dissertation written by a professional writer, on virtually any academic subject you can think of.
This company has a large database of writers who have a minimum of a master's degree. As a result, you know that you will get a quality paper. They are also currently running a 50% discount on any order – this could be something to bear in mind. In the text below, we look at different aspects of this writing service including pricing, the services provided, and payment methods. After reading, you should have a clear idea of what this site has to offer, and if they are suitable for your needs.
Pricing System
Freeessaywriter.net has a simple pricing system that is easy to understand. Their prices are based on two main factors – the required delivery time, and the level of paper you require writing.
In terms of delivery time, the faster you require the work completed, the more you will pay. Whereas, if you can afford to wait, or have plenty of time to complete your essay, you will pay much less. Therefore, if you want to use Freeessaywriter, we advise planning ahead so that you can submit your request and ask for a longer delivery time. In terms of paper level, the higher level, the more you will pay. The paper level is split into four categories – high school, college/university, master/MBA, and PHD. Obviously a PHD paper is the most expensive. This simply reflects the time, effort, and research involved, compared to a simple high school essay. For high school papers, you will pay between $15.00 to $36.25 per page. For college/university papers, the price is between $18.00 to $37.50 per page. Next, we have master/MBA papers from $20.50 to $42.75. Finally, PHD papers will cost between $30.00 to $50.00 per page. The minimum delivery time Freeessaywriter.net offers is 12-hours, and this represents the most expensive prices. Alternatively, if you can wait 8+ days, the price is reduced by more than 100%. For example, a high school paper with 1 page, delivered in 12 hours costs $36.25. Whereas this same paper delivered in 8+ days costs $15.00.
Format, writing type, and extras
It is important to understand what these prices reflect also. The above prices are for standard academic papers. They are priced at approximately 300 words per page, with double-spaced text in size 12 font. If you require any specialist text like speeches, scripts, or maths equations, this could cost extra – but we cannot find any price information on this. The prices also include unlimited revisions, formatting, proofreading, and a free bibliography if required.
Types of Services
So what can you actually get from https://www.freeessaywriter.net/? Primarily, this is an essay writing service. This means you can contact them for help with writing an academic essay. Other than that, they do not currently have any other services. Some sites, for example, have grammar checkers, and essay title generators. We have given some additional information about their main writing service below:
Writing level
Freeessaywriter caters for various levels of education and writing. The following are the different paper levels you can hire a writer for:
High school.
University/College.
Master/MBA.
PHD.
Also note that the writers will only write specifically for this level. The website states that writers will never under or over write. Therefore, the paper you receive should always reflect the level of writing expected from the academic level.
Subjects covered
An important aspect of any writing service is the subjects they cover. Ideally, you want someone who is incredibly knowledgeable about your essay subject. If possible, someone with a degree or other qualifications would be perfect.
Freeessaywriter does not give any guarantee about writers having specific qualifications for your subject. It says they "may" have prior knowledge. This is a little disconcerting, but you can select your writer and their profile shows what subjects they specialize in.
In terms of subjects covered, this online writing service has writers available for:
Economics.
Physical Sciences.
Law.
Business.
Liberal Arts.
Political science.
Health Sciences.
These are just a few examples. They actually state that there is no area outside their expertise. Therefore, you should be able to get a quality and accurate paper, regardless of what subject it is.
Academic Formatting
Oftentimes you will need your paper or research document formatted to a specific academic format. Don't worry – this is something that Freeessaywriter provides. Their writers are knowledgeable of common academic formats including the following:
When submitting your request, it is best practice to include any formatting you require.
Payment Options
Unfortunately, the website does not have a huge amount of information about payment methods. One important thing to note is that they have a service guarantee. This means that you only pay half of the full amount initially. You do not then pay the balance until the essay is completed and you are satisfied with the work.
In terms of accepted payment methods, they can process transactions from any major credit or debit card. This includes MasterCard, Visa, Discover, and American Express. This online writing service also provides a 30 day money back guarantee if you are not satisfied with the work.
Is Freeessaywriter legitimate?
We understand that people are concerned with the legitimacy of these services. However, Freeessaywriter.net is completely legitimate. Their website and portal are 100% secure and they use SSL encryption to encrypt data. You can therefore be assured that your personal info and payment info is safe. They also keep your information private so that there is no trail that other people could potentially follow.
Also, this company has some great reviews from people who have actually used their services. Positive aspects of this online platform include the delivery times, the overall quality of the writers, and the quality of the work provided.
Freeessaywriter Review Summary
So is this online platform worth it? Freeessaywriter certainly looks to be a great platform that has excellent reviews and customer feedback. However, it is not without its flaws. In terms of positives, the website is incredibly easy to use. The order form uses a logical process and you can provide plenty of detail relating to your essay. Also, there is a great FAQ section that answers common questions about their services. We also like that they can cater to any level of education from high school to PHD, and that they cover a great range of subjects. The fact that you can get unlimited revisions to your paper is also a huge plus. Many essay writing services only provide a set number of revisions. However, it should be noted that this applies to "reasonable requests" only. This means that the requested revisions would first have to be agreed with the writer. Also, the 100% plagiarism free guarantee is highly valuable. This will ensure that the paper you receive is 100% unique. On the downside, the basic pricing of this essay writing services is a little more expensive than other platforms. Their rates are certainly not cheap. Therefore, if you just want a quick essay writing on the cheap, this may not be the service for you. The plus side of this, is that for the extra price, you do get much higher quality. Also, the money back guarantee is not that great. You essentially only get a reimbursement if the platform cannot find a suitable writer for your request – not if you aren't happy with the essay itself! Overall, we feel this is a solid writing service that offers high-quality essays at a premium price.
Pros
Simple and easy to use website.
Cover a wide range of academic subjects.
Cater to all levels of education from high school to PHD.
Large database of professional writers.
Quick turnaround – minimum of 12 hours for delivery available.
Guaranteed no plagiarism.
Unlimited revisions.
Accepts all major credit and debit cards.
Cons
More expensive than some other services.
Money back guarantee only applies if they cannot find a suitable writer.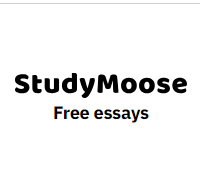 № 1 StudyMoose
Writer:
Over 500 Native Speeking Writers

№ 2 EduBirdie
Writer:
1000+ Native Speeking Writers

№ 3 PapersOwl
Writer:
700-800 Native Speeking Writers

№ 4 GradesFixer
Writer:
Over 500 Native Speeking Writers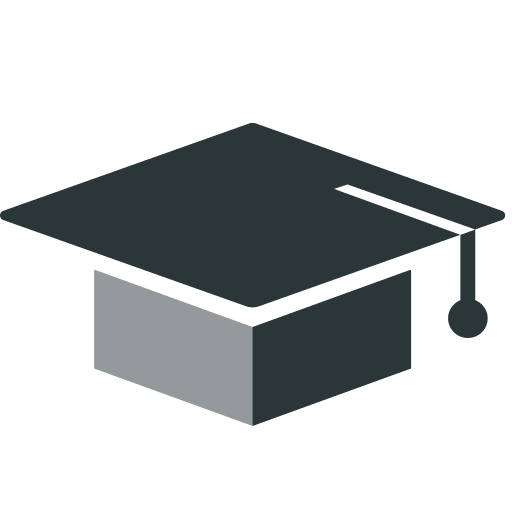 № 5 Graduateway.com
Writer:
500+ Native Speeking Writers